Discover the world of professional dating sites and elevate in love
Introduction to Professional Dating Sites — Unlocking a New Level of Love
Professional dating sites like Sofiadate.com provide an invaluable service to those seeking meaningful connections in their career field. Whether you're a recent college graduate or a seasoned professional, Sofiadate.com can help you find compatible, like-minded people to share and discuss your interests and ambitions.
With an easy sign-up process, a secure and discreet environment, and a wide array of features, Sofiadate.com promises to make the process of finding connections both simple and enjoyable.
Make a real and positive change in your professional and personal life today with Sofiadate.com!
Focused Searches
Finding the ideal mate can be challenging – from endless swiping to never-ending conversations that go nowhere.
But on Sofiadate.com, the process of finding that special someone is simplified thanks to their focused searches.
With the right search filters and detailed preferences,you can quickly and easily narrow down results to match your ideal match.
Furthermore,you can refine your search as you go, ensuring that you only see the most relevant and compatible matches. Sofiadate.com's focused searches make it easier than ever to find your perfect match quickly and easily.
Compability Matching
Searching for a compatible partner can be difficult,but it doesn't have to be.
With Sofiadate.com's compatibility matching system,you can easily find someone who meets all of your criteria.
Their advanced algorithms analyze your personal attributes and interests to identify potential matches.
This means you can find a partner who shares your values,goals, and interests – without having to exhaustively sift through endless profiles. From similar career paths to mutual hobbies, Sofiadate.com's compatibility matching can help you find your perfect match with ease!
Safe and Discreet
When it comes to dating, Sofiadate.com takes safety and privacy seriously.
All profiles are kept confidential and protected with advanced security protocols, giving users peace of mind that their online dating experience is secure.
Anonymity is available until the user chooses to reveal their identity, allowing them to explore potential connections in their own time. And with a strict moderation process in place, conversations are always respectful and civil.
Sofiadate.com is the ideal destination to find your perfect match while keeping your identity safe and secure.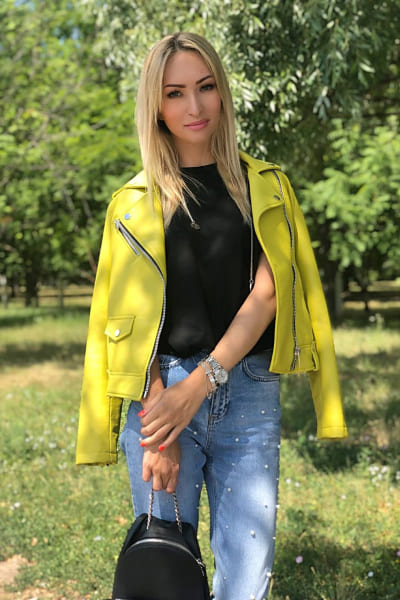 Flexible to Fit Your Needs
Navigating the dating world can be a daunting task, but Sofiadate.com takes the guesswork out of it by providing a tailored approach to professional dating.
With flexible subscription plans designed to meet the needs of various users, Sofiadate.com allows users to select the features that are most important to them.
From messaging and viewing profiles to secure video chat and profile Boosts, this platform gives users a range of tools to find their perfect match.
What's more,it makes navigating the platform a breeze,so users can quickly find their way around and access all the features with ease. With various options to suit different users, Sofiadate.com is the perfect platform for finding the right connection.
Signing Up
Signing up for Sofiadate is a simple and secure process that lets you begin exploring the possibility of finding love right away.
Unlike other dating sites, Sofiadate uses an extensive verification process to ensure that only genuine users have access to the platform.
This ensures that the people you meet and converse with are genuine and looking for a meaningful connection, providing users with a safe, reliable, and truly rewarding experience.
Verifying Your Profiles
Verifying your Sofiadate account is easy and secure.
Simply provide a valid phone number and valid identification to activate your account and protect yourself and other users from any malicious activity.
Sofiadate also respects your privacy, allowing you to decide the level of information you want to share with potential matches. All of these features make Sofiadate the perfect destination for finding meaningful connections!
Writing About Yourself
Writing about yourself on a professional dating site can seem intimidating, but it's key to creating meaningful connections. Focus on the qualities that make you stand out from the crowd, such as your unique interests,passions,and career goals. Additionally, it's important to be authentic and honest about yourself in order to attract real people and create genuine connections.
Completing Your Profile
Creating an amazing profile on sofiadate.com might just be the key to finding your perfect match!
Start by uploading a high-quality profile picture that captures a genuine version of you. Then, fill out the rest of your profile with some interesting facts about yourself and what makes you tick.
Talk about your passions, hobbies,books, movies, and even discuss the role that your family and friends play in your life.
Completing your profile will give potential matches a glimpse into your life, so be sure to make it as vibrant and genuine as possible!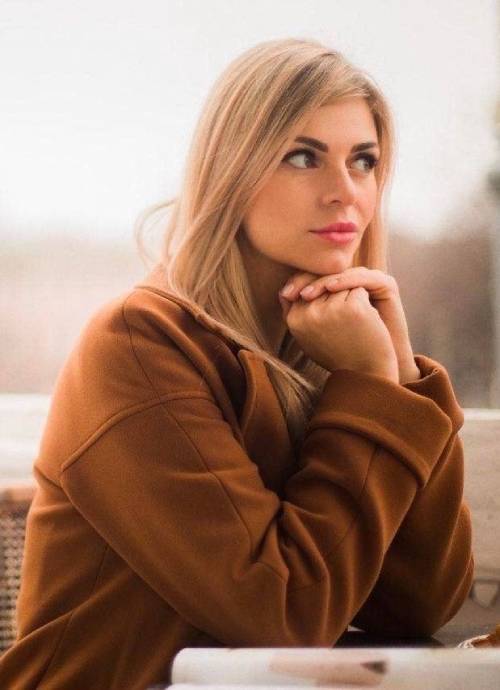 Be Clear About Your Intentions
Finding the right match online can be a time consuming,and sometimes confusing,process.
That's why it's so important to make sure you're clear with your intentions when using a professional dating site.
Make sure to communicate exactly the kind of relationship you're looking for and the type of users you'd like to meet.
If you're not looking for something serious,be open and honest about that right away. Doing so will save you and your potential matches a lot of time and eliminate any unnecessary confusion. Plus, it'll make it easier to find someone who wants the same type of connection as you.
Be Open and Honest
When it comes to finding a match on a professional dating site,being honest and open is key.
Focusing on presenting your authentic self will help you build trust and connection with potential matches.
Don't be afraid to share your successes and challenges – being open about your life will help attract the right kind of people.
Let your profile and description shine through and show off your real character.
Doing so will help make it easier to find someone you genuinely click with and connect on a deeper level.
Show Respect
Dating can be intimidating, especially when it comes to the professional realm. Showing respect to your potential matches is key to making a meaningful connection.
Respect their time and attention by being thoughtful and courteous. Avoid being excessive with compliments and don't be pushy or desperate.
Above all,be genuine in your interactions,and the rewards could be significant. Respect is essential to making strong connections in the professional sphere.
Avoid Excessive Messaging
Professional dating can be an exciting yet challenging journey. It's important to keep your conversations with potential matches on point and to the point, as too much messaging can seem overwhelming or even desperate.
Choose your words carefully, and consider the other person's interests and availability. Ask the right questions and make sure the conversation is balanced and mutually interesting.
Finally,don't be afraid to inject some of your personality into the discussion, as this will let the other person know who you really are. Striking the perfect balance of communication and being mindful of the other person's needs will allow you to make the most meaningful connections and thrive in the professional dating world.
Finding Compatible People
Finding the perfect match can seem like a daunting task,but professional dating sites provide the tools to help make the process easier.
With search filters and detailed profiles, you can find the right person who shares your values,interests, education,and lifestyle.
Browsing through other users' profiles can also give you insight into their personality and sense of humor,helping to decide if they are the right fit for you. Though it may take some time,making sure you find a compatible person will be worth it in the end!
Using Filters to Narrow Searches
Professional dating sites are designed to make the process of finding that special someone as easy as possible. With a tailored range of search filters, it's never been easier to narrow down your search and find that perfect someone. Whether you are looking for someone with a specific educational background,career path,religious affiliation,or any other preference, sophisticated search filters on professional dating sites can help you quickly and effectively find the right match. Making the most of these filters can save you time, help you narrow down the search,and ultimately lead you to the perfect partner.
Comparing Profiles
For those looking to find love on a professional dating site,comparing profiles can be essential. After uncovering potential matches, you can read through their profiles and compare their background, age, education, religion,job, and interests to get a better idea of whether you'd be compatible. Furthermore, you'll be able to take a deeper dive into someone's goals and values, allowing you to make an informed decision about who would make the best match for you. And lastly, be sure to look out for any common interests or mutual connections,as these may be essential in determining whether the two of you could have a successful relationship.
Approaching Prospects Gently
With the help of a dating site, the process of finding your perfect match is simplified and streamlined. However,the important thing to remember is to always be gentle with your prospects and never rush into pursuing a serious commitment.
To make a meaningful connection, focus on getting to know the person through conversations about their interests, education,and job.
Ask about their hobbies,passions,and values so you can understand them fully and recognize each other's differences.
Be open to learning and understanding what makes them unique,and take the time to build a strong foundation on which to base a successful relationship.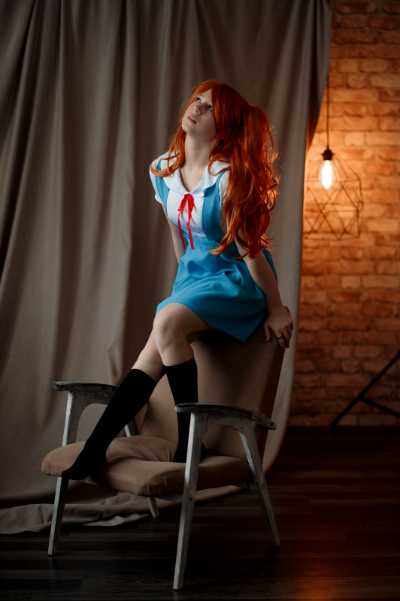 Building Friendship First
Finding a connection that truly lasts through professional dating sites isn't just about luck – it's about taking the time to build a friendship first and establish an understanding with one another.
This means taking it slow and getting to know someone on a deeper level than what you might normally find on a first date.
Ask questions to get at the heart of someone's values and motivations and look for points of shared interests and experiences.
Showing genuine interest in the answers they give can help to foster a stronger bond and can even help to build trust in the relationship. When making meaningful connections,everyone can benefit from building friendship first.
Sharing Interests and Activities
Exploring mutual interests and activities is a great way to deepen the connection on a professional dating site. Not only does it give you the chance to learn more about the other person,it also helps to build a stronger bond. Get creative and go beyond the basics!
Ask them about their favorite sports and hobbies, what books they love to read,or even make plans for an activity date. Not only will it help you both learn more about each other, it's also a great way to have a lot of fun.
Planning Meeting in Person
Meeting in person is an exciting but potentially nerve-racking step in developing a relationship on a professional dating site. Finding the perfect first date spot can be tricky,but is the key to making the most of the experience. Consider your own and the other person's preferences when deciding where and what to do, as well as safety and comfort. Look for activities that are both enjoyable and memorable, such as visiting a museum or unique local attraction,having dinner at a popular spot with stunning views, or heading to the beach or outdoor terrace for a picnic. In the end,it's important to be respectful,thoughtful, and have an open mind. This will help create an atmosphere of openness and trust,setting the stage for a successful relationship.
Engaging in Real Conversation
When you're looking for a real connection on a professional dating site, it's essential to engage in meaningful conversations. Start by getting to know each other better–talk about common hobbies, share stories,and be transparent about who you are. Show empathy and listen carefully to each other's experiences to foster trust,and create an atmosphere that allows for a genuine connection to form. You can truly make a connection if you take the time to build an open dialogue and show that you're trustworthy.
Growing the Relationship
When it comes to nurturing a connection you've made through a professional dating site,the most important thing is to keep learning about each other,both online and offline.
Making time to ask meaningful questions,participating in shared hobbies,attending events together – these are all great ways to build a strong bond that transcends the digital world.
With every interaction,you form a closer attachment and trust,which makes it easier to take the relationship to the next level. Keep in mind that in order for the relationship to blossom,you need to be always open to new experiences and ready to invest time in it.
Exploring Mutual Opportunities
Professional dating can be an exciting prospect,as it allows you to broaden your horizons and build meaningful relationships with people from different backgrounds.
Take the time to explore new opportunities with your partner:you could plan a day trip or weekend getaway to explore a new destination and share experiences together,or try your hand at some new activities and work on projects together.
When it comes to professional dating, it's important to keep an open mind and be willing to try new things – you never know what experiences, insights and connections you will discover!
Conclusion
Professional dating sites offer a unique way to meet ambitious,career-focused individuals who are searching for meaningful relationships or friendships.
Whether you're looking for a romantic connection or professional network, the advantages of a dedicated dating site are numerous.
From the convenience of creating a detailed profile to the satisfaction of making connections with potential matches,a professional dating site allows you to find the perfect person to suit your needs.
With a patient and thoughtful approach,you can open yourself up to a world of possibilities while meeting your ideal partner or making invaluable contacts. If you take the time to look, you can find extraordinary rewards with a professional dating site.
FAQ for Professional Dating Site