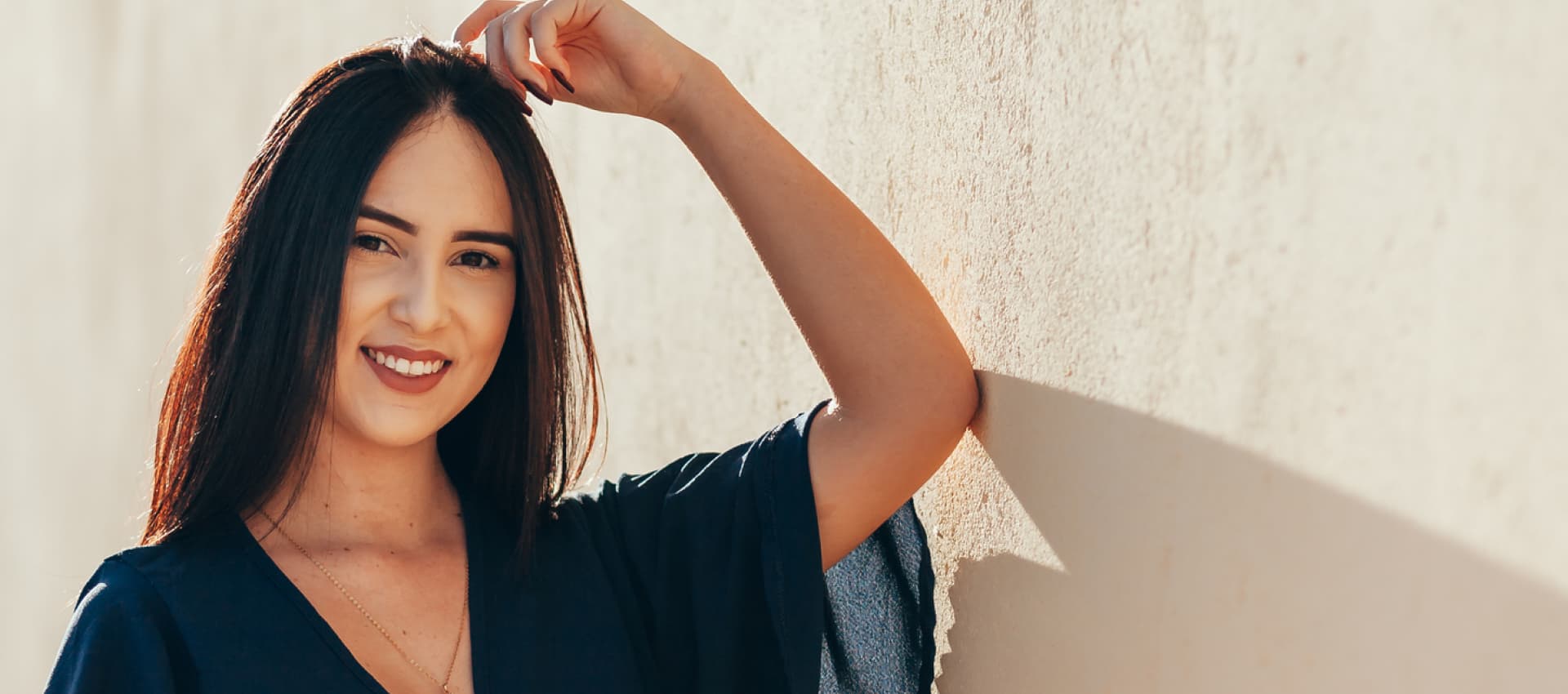 Chatting and Dating Online Tips to Change Your Personal Life
A lot of free online dating and chatting sites are available nowadays. They can help find a partner for serious relationships or just for a short-term match. The choice of an appropriate site can help you find what is really needed and meet a person you really expect to come across. That is why it is essential to consider what kind of online dating experience you will be able to have on a certain site.
After doing it, you will opt for a dating and chatting site that is right for you. So, you may want just a hookup or a friend, or think about a marriage. The objective will prompt you on how to make a great option, not just to waste a lot of time. If you check our guidelines, you will find exactly what you need.
Things to Consider on Chatting Websites for Dating
Here, we have collected some tips on how to start online chatting for dating to change your personal life.
Try to Make a Positive First Impression
You do not have to forget about your real self from the very first words in the chat room. Remember that the very first 12 minutes of a conversation help decide whether the person you are talking to is someone you like or are interested in. On the other hand, do not try to impress those people with your imaginary personality. If you are yourself, you have more chances to continue this online chatting for dating and get the result you are looking forward to.
Simultaneously, do not forget to be attentive to details and check whether you really want to continue with this person or you'd rather terminate a conversation right now.
The Way You Communicate Really Matters
If you want to find a big love, communication will play an important part. If it is a video session for online dating and chatting, a man will speak to a woman he likes in a lower voice. A woman, in turn, will use similar function words. All these signs, if taken as a complex thing, signal that you are most likely to be together for a long time.
Make Use of Different Sites
If you visit the same chatting dating free site, every time you will meet the same type of people there. So, try different sites and communicate with people from different social environments, with various interests and objectives, expressing manifold parts of their personalities and attitudes to life as well as participating in different kinds of events and activities.
Many Attempts Will Bring Great Results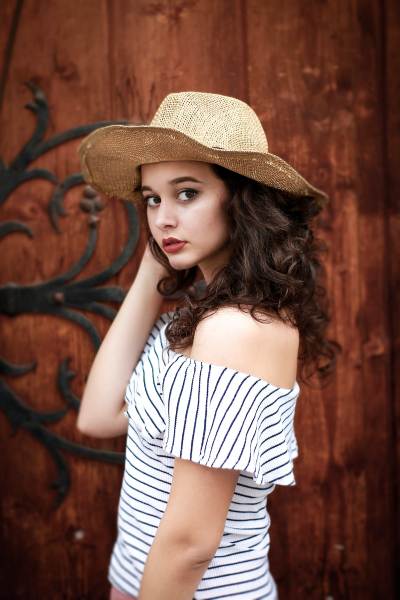 Even if you chat with numerous people and all your conversations and online messaging do not bring a desirable result, do not get upset and try again. Though, if it seems that you have found the right person after the first chatting experience, remember that you need to repeat it a couple of times to decide whether it is worth meeting offline.
And you can have been rejected by your potential partner after your first or second chatting. It is not your fault. This person is simply not your match, so opt for some other chatting and dating websites and choices, and you are sure to find the love of your life.
What to Do If the Conversation Is Going On Hard
It happens to everybody sometimes that it is difficult to continue a smooth conversation with someone you have just met. We are so mindful not to make a mistake that the feeling of confusion or even complete frustration and fear is becoming stronger and stronger every minute.
However, the most complicated problem here is not that awful and awkward feeling but your lack of knowledge on how to continue a conversation effectively when you are using free chatting and dating sites. So, you just lose the chance to learn more about the person you like very much and want to date.
Of course, the conversation may bump somehow at the very beginning. If you overcome the uneasiness of this first moment, you can go on successfully. See which 5 tips will help you succeed at this:
Stick to your favorite topics. Think about your own hobbies, ideas, activities, occupations, or projects. You can even make a written list of them before online chatting for dating. Reread this list two or three times to remember what you are going to talk about starting with some familiar topics when the conversation begins to stumble.

Ask the questions which require some explanations instead of simple «yes» or «no». This way, you can get a person talking. Such questions are called open-ended and are often used during different sorts of interviews. For example, if you ask «What do you think of it?», it will be impossible for your dating choice to give a short answer. If you just ask «Do you like it?», the person will not be willing to make any other choice apart from «yes» or «no». So, only the open-ended questions can save the situation if a conversation is stalling.

Just try to blurt and watch its positive effects. Sometimes, a conversation stumbles not because you do not know what to talk about but because you are afraid of saying something wrong on a certain topic that your interlocutor may not like. Though, most often, such a fear is not connected to reality. Stop censoring your words all the time when chatting and dating and allow yourself to say anything that comes to your mind. You will discover the immediate interest of another person and chatting will go on more smoothly.

The potential dating partner can have a chance to end the silence. Many people do not feel comfortable when a conversation stops. They just want to say something to fill in the pause. Remember that it can be an improper technique. Let the silence work for you. Of course, the other person can quit the chat room and it's good because it may show just a lack of ingenuous interest.

And it is good to understand this from the very beginning because you can never make someone like you. Though in most cases, the person will have to continue a conversation and after a while will appreciate you more for giving such a chance.

Practice will make you a master of conversations. Even if you are the shyest person in the world, you will become the most cooperative one if you practice constantly. Push yourself out of your comfort zone and apply all the possible techniques to avoid unnecessary confusion while chatting for dating online.

You will see great results soon. Of course, you may not date this very person you have liked. The problem may not be yours only. If you notice that the person does not want to participate actively in the conversation and is not sociable at all, let them go. End the chat as politely as possible and start talking to someone else.
What Else You Need to Know about Chatting for Dating Online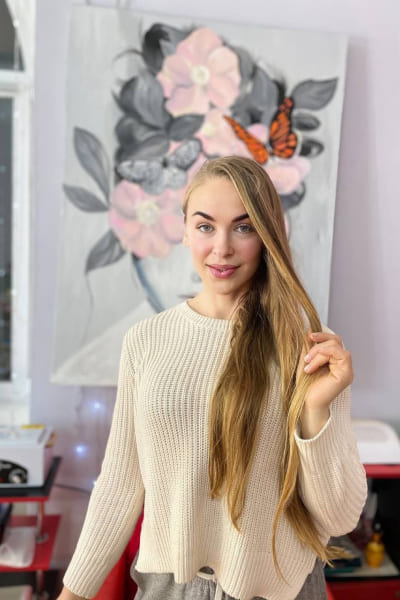 For those people who have never used any free chatting and dating sites before, the most important thing is to understand how all that really works. So, you need to get to know the following rules if you just want to start chatting online.
Start by looking through the basic rules of engagement online if you do not want to make bad errors and be turned down and blocked from the community. Try to check such rules for different chat rooms to understand which one suits your needs better. You are sure to know how chat rooms operate and what to expect from them.

Before starting free chatting and dating online, try to introduce yourself consistently. Let the other person understand a bit about who you are and what you are looking for there. You can use a screen name that sounds properly if you do not want to reveal all your personal information at once. However, it should be appropriate, decent, and reliable. Or you may just use your real first name if you'd like to.

Using rude and offensive words is strictly prohibited whatever chat room you have chosen. Even if you want to express something by swearing, the other person may dislike it completely and block you. Vice versa, if you are talking to an abusive and rude person, stop this communication immediately. It is not your job to reprimand the arrogant and abusive users, but you need to address your complaints to the site host or administration and they are certain to take action.

You will also have to be aware of some basics of written communication. Typing something in caps can be considered as inadequate and rude. In oral communication, stop yelling all the time. And, no matter whether your online dating and chatting is written or oral, do not talk and ask questions all the time. Let the other party say something because your communication should be a two-way road.
When all the talking and questioning is yours only, the other person will feel bored soon. And further on, it will be a challenge for you to find chatting and dating online partners if you get accustomed to such a way of communication. Try to make a conversation interesting for both of you, so do not attempt to talk about yourself all the time boasting and describing your personal virtues. The ability to listen to attentively is a precious part of any communication.
If you are chatting with several people, make sure that you are using the correct screen name when you address your question or remark to one person. That will help avoid misunderstanding and further confusion. The person you are talking to should be sure that your words are addressed specifically.

Avoid becoming too personal. Do not announce your full name or your sensitive information in the free dating and chatting site, especially, when you are there for the first time. And do not ask any personal questions. You will have time for all these things when you meet offline in the future.
Conclusion
In the end, it is worth saying that in real life, people can meet standing in lines, running the marathons, volunteering for animal care, and having a row in parking lots. Why not try the same approach in online chatting and dating? It will work perfectly, indeed.
The main thing is to start having chosen the appropriate site first and then learn the main rules of chatting and dating online and read carefully all the tips shared in this article. We hope that they will be useful and you will find the love of your life or a perfect match soon.