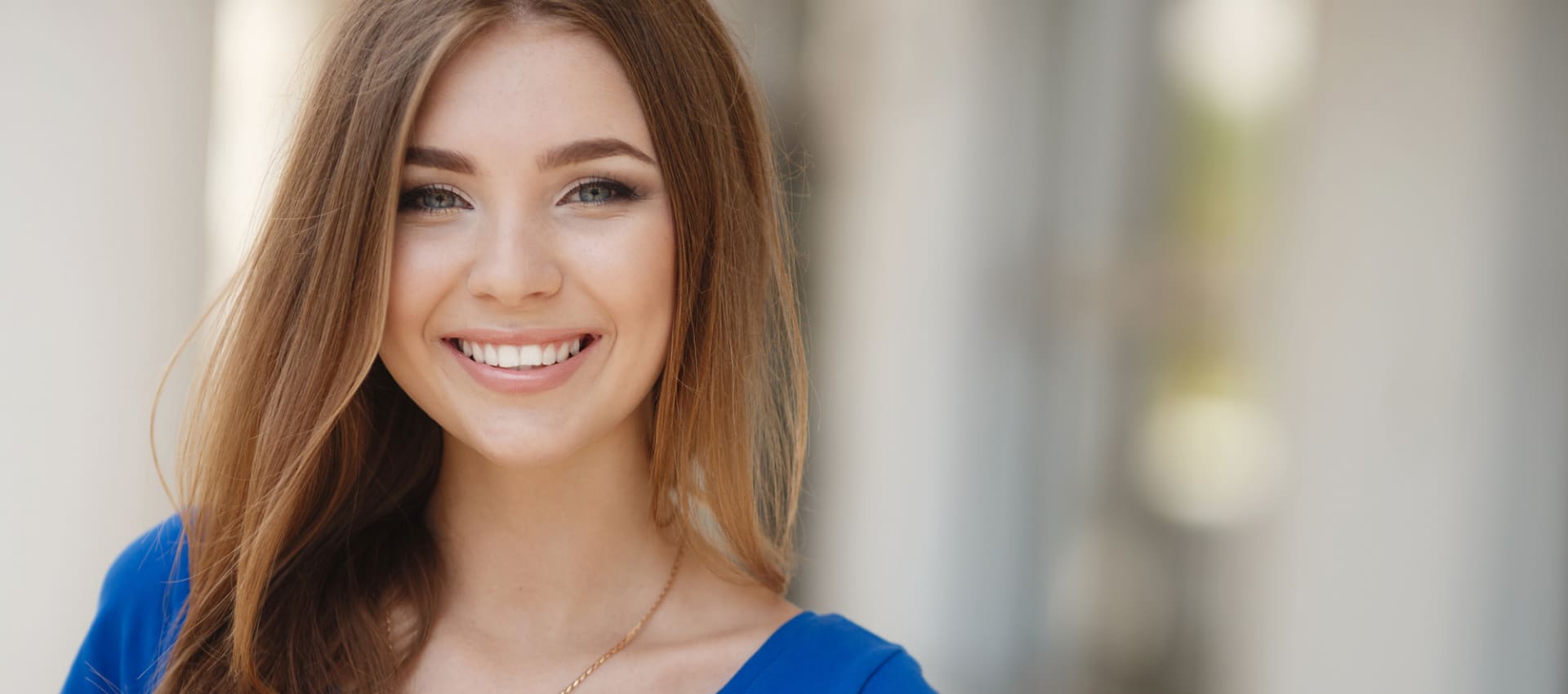 How to find a wife?
Are you looking for the perfect partner to share your life with?Congratulations! This ultimate guide will provide you with the right information and guidance to help you find your perfect wife. It includes tips on how to create a great profile,advice on selecting photos that showcase yourself and attract the right kind of attention,messaging tips, marriage proposal advice,and wedding planning resources.
With this guide,you'll have the necessary tools to find "the one" and begin your journey towards a successful marriage.
So let's get started and find the love of your life today!
Creating a Profile
Creating a profile is essential in your search for a wife. It will showcase who you are and what you're looking for in a partner, as well as give insight into how compatible you two might be. It might take some time to make an effective profile, so it's important to be honest with yourself. Include a brief overview of your personality, interests,hobbies, and values so potential partners can determine if you're a good fit.
Additionally,include a recent photo of yourself so it accurately reflects what you currently look like.
To stay safe when using online dating platforms,there are a few tips to keep in mind.
Avoid posting photos of drunkenness,glamour photos,photos with other people, underwear photos, and old and unflattering photos as they can be either misleading or inappropriate.
Make sure to read the terms and conditions of the dating site before using it, as well,to understand any risks associated with the platform.
Finally,consider trying different profiles on different sites to get more exposure and increase your chances of success!
Photo Selection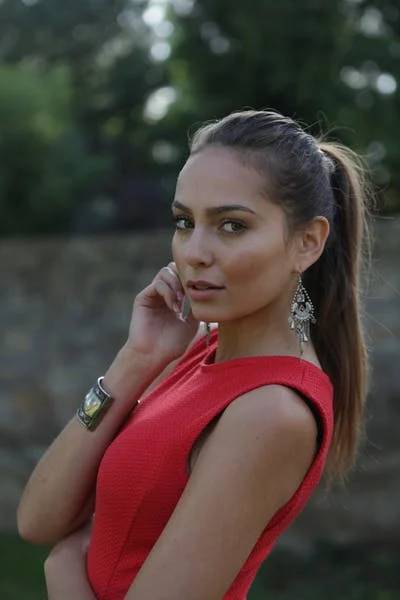 When it comes to looking for a spouse online,the selection of pictures for your profile is of the utmost importance.
Photos are the first impression a possible match will have of you, so it is critical to choose wisely. Here are some tips to help you choose the right photos for your profile:
Make sure the pictures you choose accurately represent who you are now. Ensure any photographs you select are recent and still reflect your present appearance. Avoid using outdated or heavily edited or photoshopped images. 

Include interesting pictures of yourself engaging in activities that you enjoy, giving potential partners a better understanding of who you are and what type of relationship you are seeking.

Post only appropriate and modest photos; these types of images will create the right impression on potential matches.

Whenever possible, post a variety of different pictures instead of just one or two,so potential matches can get a comprehensive view of who you are as a person.

Always remember to respect other people's privacy when selecting images, and never post any photo without the permission of everyone in the picture. 
It is important to remember that the photos you post on your profile are an essential part of your online presence. Choosing the right ones can help you make a good impression and attract potential matches.
With this advice, you can ensure that your profile pictures make the best possible impact.
Messaging
Finding the right partner is no easy task, but messaging them can give you the answers you need to know if they are a good fit.
Communicating with someone online involves more than just sending an interesting opening line; it requires careful consideration of how you will communicate with each other. Pros and cons of various types of marriage proposals can particularly be helpful in this process. 
The main pro of traditional proposals is that they are often the most romantic and memorable.
Whether you choose to ask at a favorite restaurant, write a love letter,or come up with an original idea,traditional proposals give you and your partner a chance to express your feelings in a special way.
On the other hand,some cons of traditional proposals can include feeling anxious or overly pressured to create an extravagant scene. 
For those looking for a less conventional option, modern proposals can often give more flexibility.
Modern proposals often take place on a beach, in a park,or even virtually. This allows for more imaginative and personalized ideas that can be tailored to fit the couple's interests and lifestyles.
However, some cons of modern proposals can include feeling less romantic or less memorable compared to traditional options.
For partners who want a more unconventional approach to proposing, surprise proposals can be exhilarating and memorable. As their name suggests, surprise proposals are unplanned, unexpected moments meant to capture the unique personalities of the couple.
Some of the pros of surprise proposals can include the element of surprise and the feeling of excitement they bring. 
However, the con of surprise proposals is that they can be unpredictable and involve a lot of planning,making them a riskier option.
When communicating with someone online,there are many points to consider,such as timing,content of conversations, and composition of messages. It is also beneficial to think about the pros and cons of different types of marriage proposals to ensure the experience is meaningful and special.
Following these steps allows both parties involved to determine whether they are compatible enough for a possible relationship in less time and with less effort, making messaging an invaluable tool in finding a quality spouse!
How to Propose Marriage
Wedding planning is a time-consuming task, but proposing marriage can also be equally daunting. Fortunately,there are ways to make this special moment extraordinary and memorable for the both of you.
The first step is to determine where and when you will propose: a place that has significant meaning to you both, such as the spot of your first date or a place where you have spent a memorable time together. 
Once you have settled on the location, you can plan how to actually propose marriage.
You could opt for something elaborate like a hot air balloon ride or take your partner to an unexpected place, such as the top of a mountain. On the other hand, you could keep it low-key with an intimate dinner at home or away from home.
Whichever route you choose, make sure it's personal and unique to your relationship; this could involve writing a poem, giving a special gift,or even projecting your proposal in lights onto bridge abutments. 
Once the setting is ready, you will need to decide how to ask the big question. You could go traditional and get down on one knee with a ring in hand; whisper sweet words into their ear while dancing; or even come up with a creative way to ask.
No matter which approach works best for you,it should come from the heart. 
When proposing marriage, remember to keep an open mind about their response. If they don't say yes right away,be understanding and respectful; this is a big decision that requires thought and consideration from both parties involved.
Ultimately,no matter which route you take for your proposal – big and over-the-top or lowkey and intimate – make sure it reflects who YOU are as individuals and not what others expect from the moment.
Wedding Planning
Wedding planning is an incredibly important part of the marriage process, and having a successful wedding is a major factor in the start of a long-lasting relationship.
To make your wedding planning process easier,here are some tips to help you plan:
Start Early:Give yourself enough time for all the tasks associated with planning a wedding. Starting early ensures you have plenty of time to find the perfect vendors, create a timeline,and make any necessary arrangements. 
Make Time for Yourself:Take time for yourself amidst all the hustle and bustle of wedding planning. This could be as simple as having dinner with friends or reading a book in the park. Taking time away from all the chaos can help you stay focused and energized. 
Create a Checklist: Writing out every task associated with wedding planning can help keep track of everything and ensure nothing is forgotten. 
Consider Different Vendors: Try considering vendors outside of your local area if budget allows. These can add a unique depth and texture to your wedding photos.
Don't Sweat the Small Stuff:Try not to stress about small details that won't affect the overall outcome. Focus on what matters most:quality time with friends and family. 
Delegate Tasks: Delegate tasks whenever possible. This could be as simple as assigning someone else to handle invitation RSVPs or hiring someone else for catering services. Delegating tasks will free up your time and prevent you from feeling overwhelmed or exhausted!
Utilize Your Social Circle:Make use of your social circle to find a potential spouse. Let friends and family know what you're looking for and ask them to keep an eye out for someone who may be a good match for you. Who knows,you may just find the perfect person with the help of your social circle!
Finding a Wife Through Your Social Circle
When looking for a wife, it pays to look close to home. Nothing beats having an existing connection with someone before taking things further.
Building relationships within your own social circle can help you find the perfect partner in numerous ways. 
Friends and family know you better than anyone else and can often connect you with someone they think is well-suited to your character and personality.
Through their networks,you'll be able to meet new people who share similar values and lifestyles as yourself. 
Reaching out to friends from work or school, or getting involved in church gatherings can also open up opportunities to find a compatible wife.
Once you have done some networking, it's time to start getting out there more frequently and become more visible – whether that includes attending house parties,dinners, BBQs, or weekend trips away. Inviting a co-worker or friend out on a date can also offer plenty of possibilities if you think they could be the one!
If all this doesn't work out,don't forget about online dating sites as they are another great way of expanding your reach beyond your immediate social circle.
With so many online dating sites popping up all over the web these days,much of the guesswork has been taken out of the equation when it comes to finding a spouse – making it easier than ever before to search for potential partners from around the world! 
Just make sure you stay upfront about what you're looking for in a potential partner and always be vigilant when meeting someone from work or school.
In conclusion,if you're looking for a wife, leveraging relationships with friends and family is one of the best ways to get your search started!
Remember:having patience and keeping an open mind will significantly increase your chances of success in finding that special someone who will complement your life down the line.
Finding a Wife Through Community Events
Finding a wife through community events can be an effective way to meet new people and potentially find the perfect partner.
Participating in house parties, dinners,BBQs, or weekend trips allows you to connect with like-minded individuals and gives you the chance to showcase your talents and values. 
Joining a church group or participating in local charitable work can help you establish relationships with potential partners and provides exposure to diverse cultures and ideas.
Pros of Finding a Wife Through Community Events:
Connecting with people who share similar interests and values

Establishing meaningful connections

Forging friendships that last a lifetime

Opportunity for personal growth

Free access to a wide range of dating possibilities without the cost of online dating platforms

Showcasing your talents and values in a safe and comfortable environment

Developing relationships outside of your immediate area
Cons of Finding a Wife Through Community Events: 
Unexpected interruptions such as cancelations or bad weather may impede progress in connecting with people

Not all time spent in community events may result in meeting someone special due to difficulty narrowing down prospects

Limitations set by certain religions when it comes to marriage outside of faith groups can lead to complications in finding someone compatible

Navigating the advice from family members if they strongly disagree with your decisions on finding someone special

Difficulties determining what is considered suitable within certain cultural contexts when it comes to marriage expectations

Potential physical risks due to lack of control of the environment

Financial costs incurred from attending events, such as travel and accommodation expenses.
For those looking to find a wife through community events,there is a great possibility of success. The key to success is finding an event or group that resonates with you,and then running with the opportunity.
With a bit of effort and perseverance,you may soon find the partner of your dreams.
Online Dating Advice
Online dating is an excellent way to meet potential partners,but it can also be tricky to navigate. To increase your chances of success, there are a few important tips you should keep in mind.
First, make sure you're on the right dating site for you. Different websites cater to different age groups or have certain specifications like religion or interests,so take some time to do your research and find the one that best suits your needs. 
Once you have selected your preferred site,make sure to create a detailed and accurate profile of yourself,and include a recent photo.
Carefully select pictures that show the best version of you; this will give others a good idea of your personality and could potentially lead them to reach out and start a conversation. 
When talking, keep the conversations light and positive. Focus on getting to know each other better instead of delving into personal topics too early. It's also important to have good grammar; no one likes texting someone with poor spelling or incorrect sentence structure.
Finally, take your time getting to know each other before meeting up in person,even if the chemistry is amazing right away.
Ask questions about their goals, values, and morals so that when the time comes to take things offline,you can both feel comfortable moving forward with caution.
Online dating offers a great opportunity for finding love,but it requires patience and careful consideration at every stage.
Taking the time to familiarize yourself with how it works while having safety as your top priority will ensure everyone stays consensual throughout and enjoys their experience!
Choosing a Wife
When it comes to choosing a wife, finding the right partner can be both exciting and overwhelming. The key to success lies in setting realistic expectations and taking your time.
Get to know a potential spouse on a deeper level and evaluate how compatible you two are. 
Before committing,make sure you have a clear understanding of the kind of relationship you both want and if your values,goals, and plans for the future align.
Take into account their character traits, such as loyalty, trustworthiness,commitment,and openness. 
Ensure that you can rely on each other throughout all aspects of your lives together. Also consider any physical or mental health issues they may have,as well as their financial situation,to make sure you are both able to provide comfortably for each other going forward.
Involve family members in getting to know your potential spouse,so they can understand them too and if they fit into the family dynamics. 
Once you feel confident about your choice, take things offline if possible—from attending family functions together to meeting up for dinner or coffee dates with friends.
Moving at a steady pace will help you learn about each other before jumping into marriage without any second thoughts. 
When choosing a wife there is no one-size-fits-all approach—it's all about finding someone who is right for you!
Start by creating a list of qualities you want in a partner and use this as a guide throughout the process.
Keep an open mind while staying true to yourself so that when it comes time to say "I do" it's out of genuine love and connection rather than haste or external pressure.
Conclusion
When it comes to finding the right wife, taking the time to carefully consider all your options is essential. Before making any big decisions,assess your potential partner's character traits, physical and mental health, and financial situation.
Obtaining feedback from family and friends can be useful in getting a better understanding of who is suitable for you. 
Trusting your instincts and knowing when to move forward or step back is important. Keeping an open mind while staying true to yourself is fundamental to making the best choice for both you and your future spouse.
The soundest way to find a wife is by recognizing which qualities are most important to you,respecting each other's boundaries,and always acting out of love instead of pressure or haste.
With these tips in mind,you'll be sure to find someone who will make your marriage a long-lasting success!
Resources
Finding a wife requires both time and effort,but with the right resources in place, it can be an enjoyable journey. There are several options available for those looking to find a quality spouse.
Online dating sites and apps offer one of the most popular methods of finding potential partners. 
These sites allow users to create a profile,search for matches, and communicate with each other. Popular sites and apps include Match.com, eHarmony, Tinder, Bumble,and OkCupid.
Social media is another great resource for finding a wife. Many people use social media to stay connected with friends and family,but it can also be used to meet new people who could one day become a spouse.
Popular social media sites and apps include Facebook, Twitter, Instagram,and Snapchat.
Networking events or conferences organized by professional organizations or churches are also a great way to meet potential spouses who share your values and interests. 
Volunteering is another excellent way to meet potential partners, as it allows you to help out while connecting with people who share your values and interests. Attending church or religious gatherings can additionally introduce you to possible spouses who have similar beliefs.
These resources are all helpful in finding the perfect partner for marriage; however,there are other steps that should also be taken into consideration.
These could include creating a profile that accurately reflects your true personality, selecting photos that showcase your best traits, messaging others in an effective manner that highlights interesting conversation topics, understanding when you've found the right one,and having resources available later when it comes to wedding planning or proposing marriage.
All in all, these resources provide guidance throughout the process of finding your dream wife!

FAQ for How to Find a Wife