SofiaDate — find love online
People have broken their minds to find the most convenient and the simplest way to search for partners from the very old times. There are even special lessons in the world that teach you how to behave to pick up! Philosophists and poets have been trying to understand the nature of love and the ways of building committed relationships.
The reason is that we just can't live without this feeling of being necessary, the thought that we are not alone in this cold and cruel world. There are only a few of us who are happy to be single because it's their mission. We are talking about priests, monks, and other ascetics who have chosen the path of religion. The rest of the people need to have a partner just like they need to drink or sleep.
And our duty is to provide you with the opportunity to find this essential part of your life and become a happy person filled with the best feeling on the planet. Join our dating service and enter the virtual world where singles like you are looking for soulmates. With the help of our features, they connect with each other, no matter where they are from or who they are. Do you want to be with them?
New technologies — new possibilities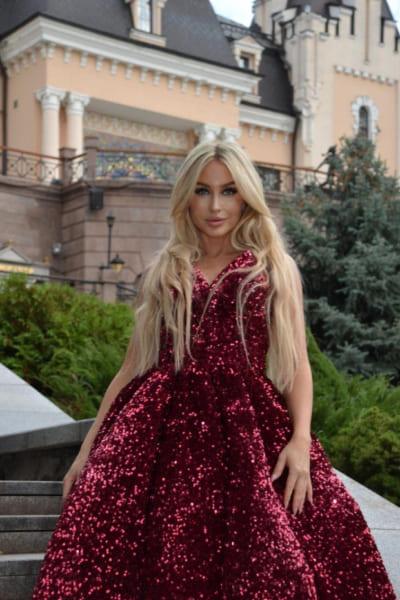 Why is the internet a good place for love search? Who can enjoy the benefits of dating services? We realize that you don't understand yet what we are talking about. Perhaps, you haven't faced anything like this before or you just don't know specifically about this website. Well, let's try to explain to everyone what online dating is and how to find love online. The internet was created many years ago, but it was not that popular due to the complicated and expensive technologies of connection. 
Not all people could afford it, back to those days. As technologies had been developing, computers became more powerful and the internet connection became more affordable, many different websites, services, and entertainment resources appeared. Today, we can't imagine our life without this phenomenon. It helps us in many different ways, and we use it every day to do shopping, to listen to music, to communicate with people, and so on. 
Thanks to the internet, we don't have to wait for weeks or months until we finally get a new letter from our overseas friends — we can just send them a message that will be immediately received. So we decided to use all of these amazing benefits, combine them together, and create a special place where single people can find partners. Unlike real life, the phenomenon of online dating doesn't require a lot of time or effort. To see how good it is, it's better to look at the advantages of our service and make up your own mind:
Comfort. Have you ever thought that going on dates is tiring and inconvenient? You always have to find time for it, suit up, stress, and spend money. And you are not even sure it will work! Because you may not suit each other, or something may go wrong. When you search for a partner online, you do it when you want it and how you want it. Only when you are sure that you like the idea of going out with this person, you arrange a date. 
Time. Are you busy? Because the majority of people are busy today: study, sport, hobbies, career, and so on. It's hard to get on time everywhere with such a tight schedule. And if you will have to spend your weekends trying to find a partner, you will have no time to rest! Don't give up on things you do if you want to make your personal life better. Using our platform will save a lot of time. You can go online and check what's going on whenever you have a few minutes at work, at home, or on the road. Combine everything together and enjoy your life.
Millions of options. You will never find that many single people in one place at the same time in real life. Such a big community of like-minded people allows you to experience new emotions and learn a lot of interesting things. This community consists of different people, which opens an entire world of opportunities. Plus, it increases your chances to find a soulmate up to 100%!
Useful features. On the internet, you don't have to deal with everything on your own. We have plenty of features that will make the process of searching more effortless. Choose the most suitable partner among registered users and obtain the highest compatibility level. This ensures a good, committed relationship.
A concise guide
Regarding your actions, they are pretty simple. You just have to create an account to access the functions. Choose one of two variants of use: the desktop version or the mobile version. They don't differ from each other, so the choice depends only on your preferences. Using the service on mobile devices is much simpler because you are not tied to one place. Mobile users can be anywhere and still use the service. Besides, there are always a lot of people online on the site, due to different time zones of members. So you can find people to communicate with day and night. 
Then, you just use the search function and the messenger most of the time. First, you find a person you like with the help of various filters that help to figure out who meets your ideal match. When you have done searching and you are ready to start communicating, you can send a message. Add users to the list of favorites upon searching to not forget to write to them later.
 Tips to find your love online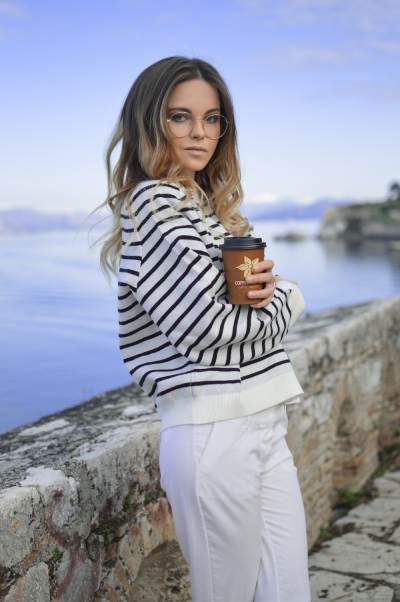 As you can see, it's pretty easy to use SofiaDate and get results. And you don't even need any explanations or instructions. But what is more complicated is to use these functions properly to achieve success. And we provide you with little tips that can make it easier for you to find a partner in a short period. Look at what you can do:
Pay attention to your profile. This is crucial for all users to complete their profiles. The amount of information has a great influence on your dating experience. It allows other members to get to know you closer and it also helps the search works properly. 
Be unique. Think up creative pickup lines that will show that you have put some effort into this. People like to see something unusual that catches attention. For example, you can work on your initial phrases in the first messages.
Prepare. Think over what you want from your relationships, from your partner. This will save a lot of time and increase the accuracy of matching, which is nice for all of us. It's much more convenient when you know what you search for.
Do your job. As a user, you have some unspoken obligations that are supposed to make the overall user experience better. This means you have to stick to the rules, help moderators by reporting violations, and follow safety tips to not let tricksters fool you.
Remember to do your best. Although dating services can do most of the work for you, it doesn't mean you have nothing to do. You are the only one who will continue living with a relationship you started with our help. So be mannered, funny, polite, and kind. 
Keep it positive. The last piece of advice that we want to give you is to get rid of negative thoughts. You should stay positive whatever is happening. You are here for love, happiness, and joy. So try to bring some good vibes!
Conclusion
Do you think you are ready now to find your true love online? Well, we hope so. We gave you everything we've got, and now it's your turn. Register on our service and obtain the chance to build a marvelous relationship with the partner of your dreams. Imagine your life full of love and happy moments that you can share with someone else. Isn't it beautiful? It's possible if you use the features we offer and follow our tips.
Dating is not a complicated task when you have such a great assistant as SofiaDate.com. Here, hundreds of people have already met their soulmates. You can be one of them if you want to. Join for free and look at what you can get. We are glad to help you and other single people, so take your friends with you, tell other people about us, and enjoy the best service on the internet!