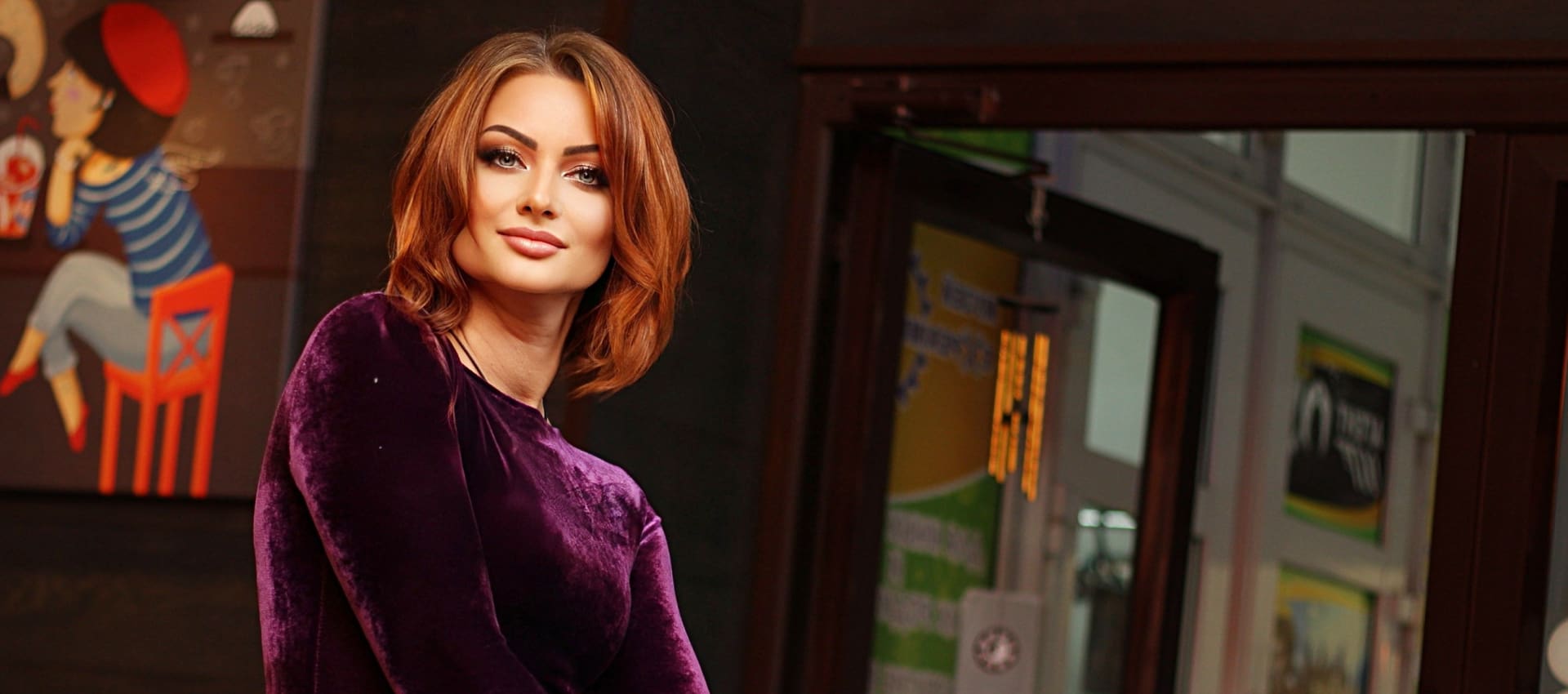 Ageless Love: Unveiling the Secrets to Finding Love After 50
you can do it
An Introduction to Finding Love After 50, How to Rediscover Romance
For those over 50, it can feel daunting to search for a compatible and fulfilling relationship. But love and companionship can be found at any age. Whether you're newly divorced, widowed,or have been single for some time, there are steps you can take to make the dating process a success.
Start by updating your dating profile to reflect who you are now and what you're looking for in a potential partner.
Utilize helpful online dating tips to find compatible matches,and make sure to be yourself on the first date. Most importantly, don't forget to have fun while searching for love!
Reconceptualizing Love and Acceptance on Sofiadate.com
Finding true love can be challenging at any age, particularly after fifty.
But remember that with an open mind and specialized dating services like Sofiadate, you can find meaningful connections after 50.
When it comes to finding love, it's essential to question what you're looking for.
Qualities like openness,honesty, and kindness should be at the top of your list, and there are plenty of such members on Sofiadate. Making sure your expectations are realistic will help as well—the person you're seeking doesn't need to be your exact image of a perfect partner, they just need to be kind and be a good fit for you. Keeping an open heart will help bring the right kind of connection into your life.
Prioritizing Characteristics in a Partner
Dating after fifty can be intimidating,and many don't know where to start. But by focusing on the right qualities in a potential partner, you can increase your chances of meeting someone compatible who can bring you joy and happiness.
As you consider your priorities, look for someone who shares similar values and interests,and has the other qualities you need for a successful relationship.
These might include patience,understanding,communication, humor and compatibility. At the same time,remember that one size doesn't fit all, so don't be afraid to adjust your list as you go. With some reflection and careful consideration,you can find the perfect partner – no matter your age.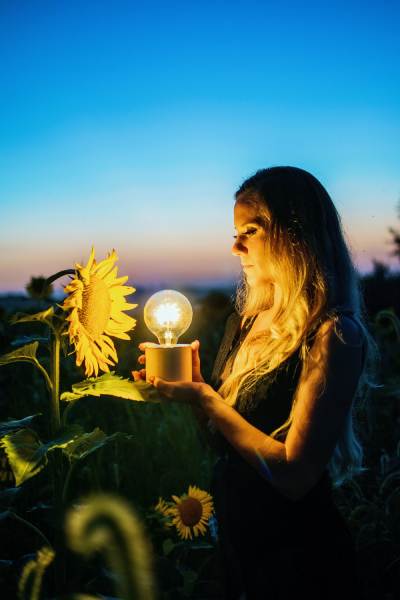 Writing an Authentic Profile on Sofiadate
Writing an authentic profile for an online dating site can be a daunting task. While it's important to remain honest and open-minded, try to let your personality shine through. After all,the key to finding the right partner is to make sure your profile stands out. Showcase your interests,values,and passions – this is your chance to show potential partners on Sofiadate who you are! Even though you don't need to share all the details of your life right away, being genuine and open will help you attract the right person who is a perfect match for you.
Posting Interesting Photos
Finding love after 50 can be intimidating,but it doesn't have to be! When you create a dating profile,the key is to show potential partners your true self. Upload photos that highlight your best features in a positive light,like smiling in a beautiful park or passionately playing your favorite instrument. Post images that represent activities and interests that you enjoy, as this will help potential suitors gain insight into who you are as a person. When looking through potential partners' profiles,make sure to look for images that stand out and catch your eye. It can be the one small thing that makes you feel drawn towards someone special. Lastly, be sure that the photos you choose are up-to-date,so that the person you find can be a real match for you.
Using Sofiadate – the Right Dating Platform
Finding love after 50 can be a daunting task, but the right dating platform makes all the difference.
Sofiadate has a solid security system in place to protect your information, as well as features that make it easier to connect with potential partners.
Furthermore,the platform has compatible refined matching criteria so you can be sure to find someone who fits your needs. Selecting the right dating platform is key to enjoying a secure, successful experience as you search for a new relationship.
Asking Thoughtful Questions
Finding love after 50 may feel daunting,but it doesn't have to be. Many people in their 50s are looking for a meaningful connection, so asking thoughtful questions is key to making a good first impression. Start by asking about hobbies and experiences to get to know them better, and don't be afraid to ask about the complexities of life after 50. Listen closely to the answers and probe deeper with follow-ups to spark a meaningful conversation. By approaching dating with an open mind and a willingness to ask the right questions,you can make finding love over 50 an enriching and rewarding experience.
Be Open and Honest
Dating after 50 can be both exciting and daunting. With age can come wisdom and a unique perspective on life and what it holds, which can be invaluable in seeking out a new partner. To ensure that a relationship has the best chance of success, it's important to be open and honest about who you are and what you're looking for in a partner. Being honest about your expectations,boundaries and past experiences is essential, and that includes being open to talking about difficult topics such as politics and religion,which can help you both determine if you're compatible. Setting an honest, open foundation in the beginning is key to building a successful relationship,one that can last and grow stronger over time.
Be Active and Engaged
For many of us, the idea of dating after 50 can seem daunting. But with the right attitude, it can be a great opportunity to find real connection and companionship.
Stay open to meeting new people,and make sure to keep an active social life – whether that's attending events in your community, talking to your friends and family,or simply saying 'hello' to interesting people you meet along the way.
Embrace the power of technology, too; with the right conversations,virtual interactions can lead to physical discoveries. Above all, remember that love can be found at any age, and stay positive – you never know where the right romance may be hiding.
Chat Online Before Meeting
If you're over the age of 50, the internet has made it easier than ever to find love. Chatting online can give you insight into the person you'll be meeting,and can help you get to know each other before deciding to take things further. Ask thoughtful questions,share stories and anecdotes,and let your potential date get to know the real you. With a little effort and some patience,you'll be sure to find someone special. After all,age is nothing but a number, and there's no expiration date on finding true love!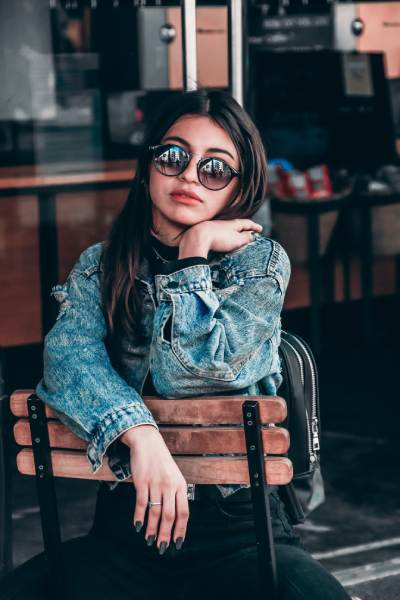 Research Before Meeting
Finding love in your 50s can be intimidating, but is still possible with a determined attitude. Before meeting potential dates in person, it's important to research them and their background. Doing your due diligence can help you ensure that the person you're talking to is authentic and not trying to take advantage of you. It can also give you a better understanding of their values and outlook on life. Researching can also let you come up with engaging topics of conversation for your date, so you can connect on a deeper level.
Be Safe When Meeting
Meeting someone for the first time can be an exciting but nerve-wracking experience.
While it may be tempting to jump into the deep end,it's important to take safety into consideration.
Let a friend or family member know when and where you're going,and be sure to meet in a public place.
Bring a cell phone,and if anything doesn't feel right,trust your gut and move on. Be mindful of how much personal information you're sharing until you get to know one another better. By taking these safety precautions,you can ensure that your relationship blossoms in a safe and healthy way.
Be Yourself
For those over the age of fifty, it can feel daunting to re-enter the dating scene. However,it's important to remember that dating should be an enjoyable process,and not one of desperation.
As life experience has taught you, it's best to be yourself in order to attract the right person. Leverage your accumulated wisdom to be honest about what you're looking for, and be open to accepting someone for who they are as well.
Don't be afraid to take a chance and get to know someone new – you just may find your perfect match.
Select the Right Venue
While the traditional trappings of a first date may seem daunting at first,there are still plenty of options for singles over 50 to make a great first impression. For more adventurous folks, why not surprise your date with a picnic at the park or a day at the driving range? For the more low-key soul, a leisurely stroll at a botanical garden might be the perfect way to get to know them. No matter the type of venue,just remember to pick a place that allows both people to feel comfortable and relaxed.
Share Your Life Experiences
Love after 50 can be a beautiful journey, provided you're open to sharing and learning from each other.
Share stories of past relationships, favorite hobbies,and childhood memories to give your date insight into who you are and what you value.
These conversations can help foster a strong connection and build trust,so it's important to be honest and forthcoming.
Don't be afraid to dive into detail, as the more your date knows about you,the better they will be able to ask meaningful follow-up questions and understand your life experiences. With some openness and courage, you can find the love that you deserve.
Listen to Your Date
If you're looking for love after 50, it's important to pay attention to the little things. When you meet someone new, take the time to really listen to them and consider their perspectives. Show genuine interest in their passions and experiences, and don't be afraid to open up yourself. Listening and actively engaging with your date can be the foundation for strong and meaningful connections, so don't be afraid to take the time to really get to know them.
Be Prepared for Conversation
Dating after 50 comes with its own unique set of challenges,especially when it comes to conversation.
Before a date, research interesting topics that you can bring to the table and get your date's thoughts on them. For instance, look into current trends,the news, social justice movements,and local events.
Showing an interest in the world around you and your date's interests is a great way to keep the conversation going. Whenever you're in conversation, pay attention to how you're presenting yourself – be confident, be open, and listen attentively. Showing your thoughtfulness and engaging in a meaningful conversation can be the foundation of a strong relationship.
End the Date on a Positive Note
As the age of 50 and beyond often presents new challenges, including the search for meaningful companionship,the end of a date is particularly important to consider. After all, first impressions and pleasant partings can both have a powerful impact on the future of your relationship. If all went well, make sure to end on a high note and thank your date for their time,expressing your appreciation and enthusiasm for another date. Even if the conversation didn't go as expected, still be gracious and don't forget to compliment your date in a genuine way before leaving. This can help to ensure that your date carries a positive impression of you and may increase the chances of a successful future connection.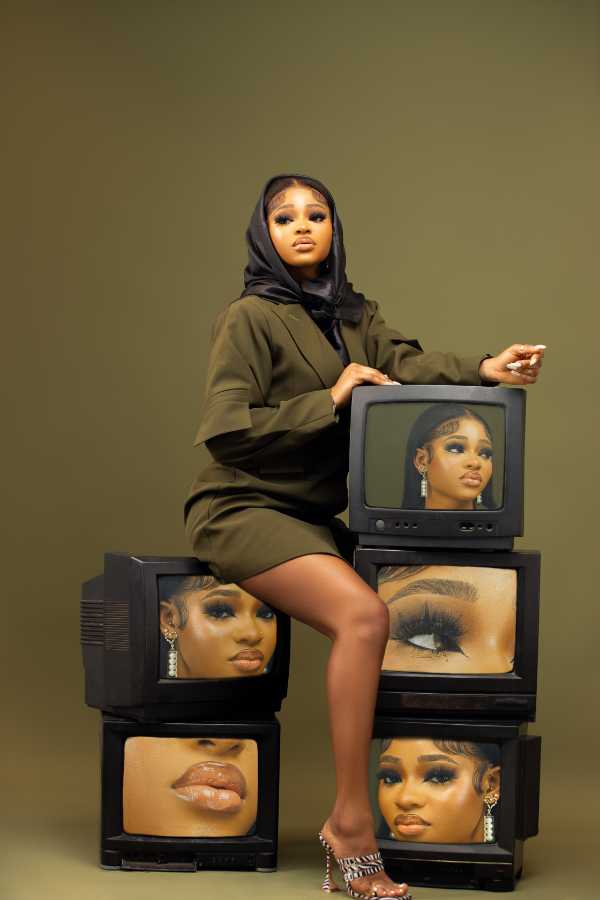 Exploring eHarmony
Dating after 50 often comes with its own unique challenges. While many of us may feel like it's too late to find a special someone,eHarmony offers a one-of-a-kind platform to overcome the difficulties of dating later in life. This unique website prides itself in helping people find the right match based on their individualized preferences, taking into account all the specific traits users may be searching for in a potential partner. With over 20 million users,and a free membership trial period, eHarmony could be the perfect platform for anyone over 50 to find the companionship they've been looking for.
Trying Elite Singles
For those over 50 who are looking for someone to share their life with, Elite Singles can provide a safe and supportive environment.
With its expansive network of over 13 million users, Elite Singles strives to match people based on their compatibility and values,rather than just physical attraction. Its extensive safety protocols such as a profile verification process and strict member guidelines ensure that users are genuine in their intentions.
Additionally,Elite Singles offers users the chance to search for potential partners in specific cities and take advantage of various features such as custom preferences and settings to narrow down the search. Whether you're looking for a serious and long-term relationship or just someone who will listen as you share your stories, Elite Singles is the perfect place to find that special someone.
Using Dating Apps
As the population ages, it's no surprise that more and more individuals over 50 are looking for love and companionship. With a variety of modern dating apps, it's never been easier to pursue that special someone. Apps such as Tinder,Hinge,and Happn let users create profiles, specify their desired attributes in a partner, and view and communicate with potential matches located in their area. In addition to being convenient,these apps allow users to practice their flirting and conversation skills in a safe,pressure-free environment. They serve as an efficient way to meet compatible people and are a great jumping off point for those over 50 to find their match.
Evaluating Senior Dating Sites
If you're over 50 and ready to start looking for love again, online dating can be an ideal way to meet new people and reconnect with old friends.
With so many different senior dating sites to choose from,you might be wondering how to choose the right one.
Take the time to do your research and read reviews to get a sense of the overall user experience.
Look for key features like safety protocols, user-friendly search features, and helpful customer service. Additionally, make sure the site you choose is one that is inclusive and has a screening process in place to protect against scammers, spammers,and fraudulent accounts. With these tips in mind, you'll be sure to find the senior dating site that works best for you, and start your journey to finding love again.
Using Social Media to Connect
Social media is a fantastic way for those over 50 to find love. With the right approach, you can use these platforms to meet potential partners and get to know them better. Building a positive online presence is key to making a good first impression,so take the time to curate your profile with interesting content and engaging photos. Participate in conversations,showcase your interests,and join relevant groups—the sky's the limit when it comes to chances of finding someone special! Keep an open mind,have courage, and who knows what might come! With a bit of effort and a little luck,social media could be the source of your next great love story.
Conclusion
For those entering their 50s, the idea of finding love can be both exciting and daunting. With the best of intentions, many individuals find themselves navigating uncharted waters as the dating scene has changed drastically over the years. Yet,with the right attitude and a little effort, it is possible to create meaningful connections and find love after 50. Sofiadate has proven to be a great platform for meeting potential partners,while traditional match-makers,such as friends and family,can offer both emotional and practical support. Additionally,advanced technological solutions can streamline the process of finding and connecting with a potential partner.
Most importantly,those over 50 should not give up on their dreams of finding love, but rather keep their heart open and take risks. After all,by taking control and striving for happiness, anything is possible.
FAQ for Finding Love After 50