Exploring the Power of Matchmaking Services in Modern Dating
Introduction to Matchmaking Services: Unleashing the Potential of Personalized Connections in the World of Dating
Matchmaking services have been providing people with the opportunity to find their perfect match for centuries. This form of dating has become increasingly popular in recent years, with many people turning to these specialized services to help them in their search for true love.
These services can offer a more tailored approach to finding a compatible partner,and have proven to be significantly more successful than traditional dating methods.
In this article, we will explore the history and benefits of matchmaking services, as well as how to choose the right one for you.
Whether you're single and looking for a meaningful connection or looking to rekindle the spark in your current relationship,matchmaking services can be the perfect solution.
What Do Matchmaking Services Do?
Matchmaking services have become increasingly popular in recent years, offering an alternative to online dating and traditional techniques.
At their core, matchmaking services are dedicated to finding compatible partners for their clients and employ a combination of interviews,personality assessment,and matching algorithms to determine who would be most suited to each individual.
With their tailored approach, matchmakers can narrow down a huge pool of potential partners and help connect clients with their perfect match.
From there,matchmakers work to introduce the two people and help them cultivate a strong bond. With their efficient and modern approach to matchmaking, clients are able to find their ideal partner in a fraction of the time they would need to date traditionally.
The History of Matchmaking Services
Matchmaking services have a long and rich history. It can be traced back to ancient times, where marriage was often used to unite families.
In many cultures,matchmakers were employed by the church to pair couples and arrange alliances. During the 16th century in England,wealthy families would hire matchmakers to find suitable spouses for their unmarried sons and daughters.
This practice was also popularized by writers such as Jane Austen,who wrote about the importance of selecting the right marriage partner.
In the modern era,matchmaking services have evolved dramatically. Technology such as online dating has changed the way people look for potential partners.
Matchmakers now employ a wide range of tools and techniques to make better matches between potential partners.
This includes the use of personality tests and screenings for compatibility,allowing them to take the human element out of the equation and make more accurate connections. With the help of these tools, it is easier than ever to find a compatible partner and streamline the dating process.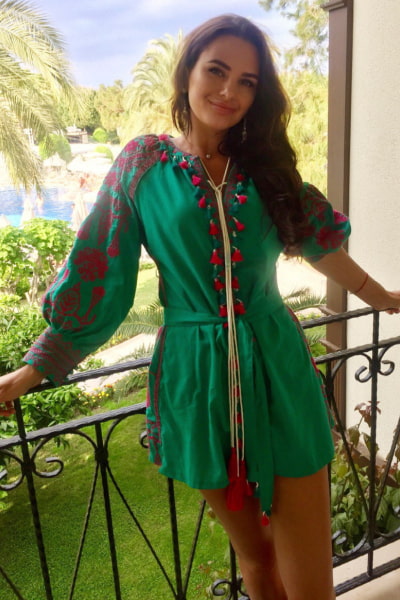 A More Successful Way to Find Love
When it comes to finding that special someone,the search can be both daunting and exhausting.
Thankfully, matchmaking services have made the process of finding the perfect partner a whole lot simpler.
Professional matchmakers use psychological analysis to find compatible partners and assess their clients' needs and interests to find a more tailored search.
This way,they will find someone who shares your values and goals,giving you a better chance at lasting connection.
Matchmaking services provide the personal touch that is often missing in the traditional dating approach. No need to kiss a few frogs first; with the help of a matchmaker,your perfect match is just around the corner.
The Power of Compatibility on Sofiadate.com
Finding a lasting relationship is about more than just luck.
And modern matchmaking services like Sofiadate take the guesswork out of the equation by focusing on bringing two people together who both possess the necessary characteristics to create a meaningful connection.
Combining psychological and behavioral testing with one-on-one conversations, matchmaking services are able to identify potential conflicts and create a foundation of compatibility that is essential for forming a strong bond between two people.
With the help of matchmaking services on Sofiadate,you can have the best chance at finding true love.
Convenience and Efficiency
If you're looking for love, a matchmaking service could be just what you need to find the perfect partner.
Not only can such services be convenient and efficient, they can also save you time and energy while you search.
Through carefully crafted algorithms, matchmakers and dating websites can narrow down the search to compatible prospects,and connect users with a partner who is right for them.
This makes matchmaking services a great way to cut through the clutter and find someone special in a surprisingly short amount of time. With the help of a thoughtful matchmaking service, you can take the hassle out of finding love.
Protection from Time Wasters
Finding a compatible romantic partner can be a challenging,time-consuming process.
Fortunately,matchmaking services are designed to streamline that process,connecting you with prospective dates who share your values, interests, and lifestyle.
Behind the scenes, matchmaking services are able to vet potential matches and eliminate incompatible options,saving you time and energy.
Plus,they operate with discretion and privacy,so your personal information won't be shared with anyone else.
With a matchmaking service, you can be sure that your time is being used wisely as you search for love,leaving you with more time for real connection with potential partners.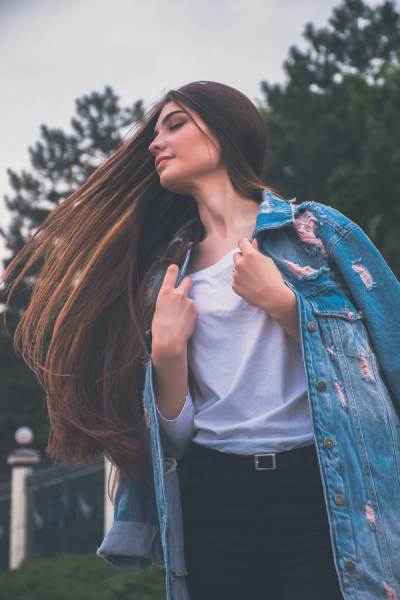 Benefits of Professional Matchmakers
Finding a lifelong partner can be a daunting task. With so many potential options and social norms to navigate,it can feel overwhelming to go about it alone.
Professional matchmakers offer a unique service for those seeking love, providing a personalized and private experience to ensure good matches and long-lasting relationships.
Whether you're just embarking on the dating scene or looking to reinvigorate a stale relationship, matchmakers offer the expertise and resources to help you achieve your goals.
They are skilled at interpreting compatibility between partners, understanding cultural values, and providing strategic advice and support throughout the process, from introductions to date planning.
With their years of experience,professional matchmakers provide a valuable service that is tailored to your individual needs and preferences, allowing you to enjoy a productive and successful dating process.
Research Matchmaking Services
When searching for a compatible romantic partner, it's important to take the time to thoroughly examine matchmaking services.
Do some research to learn about the different websites, services,and matchmakers available and compare them.
Read customer reviews online, pay attention to any industry accreditation they may have, and take a look at the length of time they've been in business.
Find out their success rate,and make sure their reputation is strong.
Since finding a compatible match often relies heavily on the expertise and experience of the matchmakers, research their qualifications and read up on their background to ensure they have the necessary experience with matchmaking.
Spending time investigating all your options can help you find the best matchmaking service for you and ultimately find a suitable romantic partner.
Questions to Ask Matchmaking Companies
Matchmaking services have been around for centuries,but with the ever-evolving technology of the modern world, there are now more ways than ever to find a compatible partner.
When selecting a matchmaking service,it's important to consider the type of matches that the company offers,their screening process, and the guidelines they use to ensure successful and compatible matches.
Many matchmaking companies now use detailed questionnaires and personality tests to assess compatibility, and also offer additional services like relationship coaching and date planning to their clients.
Be sure to ask the matchmaking service any questions you may have and understand exactly what type of matches they offer before committing.
Check Professional Reviews
When researching matchmaking services,it's important to look at the reviews and ratings of the company in order to get an impartial perspective on their success rate.
Don't just take the service at face value, as everyone's experience is different.
Consulting professional reviews and reading the profiles of current and past clients can provide you with valuable insight on the company's ability to find successful matches for their clients.
Additionally,asking for references from the matchmaking service can also help you make an informed decision about which matchmaking service is best for you.
Ask Friends and Family
If you're considering using a matchmaking service,don't forget to ask your family and friends for their opinions.
Your friends and family have likely been around to witness your journey of self-discovery and can offer valuable advice and insights.
They may even be able to provide firsthand stories of people they know who have found love through a matchmaking service and can recommend experienced and trustworthy matchmakers.
Getting input from your closest contacts can provide a broader view on matchmaking services and help you decide whether enlisting the help of a professional matchmaker is the right move for you.
Weigh Cost vs Benefits
Professional matchmaking services offer a unique opportunity to take charge of your dating life and find meaningful connections with people you never would have otherwise been able to meet.
From access to exclusive contacts to personalized service and advice, there are many benefits to matchmaking services; not least among them being an increased chance of finding someone who's right for you.
On top of that, these services can provide invaluable support and guidance throughout the entire process.
Of course, the cost of professional matchmaking should be weighed carefully; but if the results can potentially bring you one step closer to the person of your dreams,then it may just be the best decision you ever make.
The Interview Process
Matchmaking services are a great way for people to find a compatible partner and form a lasting bond.
Professional matchmakers take the time to get to know their clients through a thorough interview process in order to understand their needs, values, interests and expectations.
During the interview, clients should be prepared to answer questions about their dating history, hobbies and lifestyle.
A successful match requires honesty and trust between the matchmaker and the client, and the interview stage is a pivotal moment in the matchmaking process where this trust can be built.
By being open and honest about their desires, clients are more likely to find a suitable match and start a successful relationship.
Choosing the Right Match on Sofiadate is a breeze
With the help of extensive knowledge in human psychology, Sofiadate.com creates successful connections between their clients and potential partners.
The site's team carefully assesses the compatibility of both parties,taking into account their individual values, personalities,interests and hobbies,and even geographical location.
All of this ultimately leads to the client easily finding their perfect match on Sofiadate; one that is based on mutual understanding,trust, and a shared connection.
Therefore, Sofiadate is your choice number one should you be looking an ideal partner.
Conclusion
Finding a compatible partner can be a daunting task,but matchmaking services make it far easier and more successful. With the help of experienced professionals,singles are guided through the process of finding their perfect match.
Matchmakers use their expertise to understand the needs of their clients, taking into consideration values, personalities, interests,and preferences to ensure the highest chance for a successful match.
With the help of matchmaking services,singles can find their ideal match and experience true love. Stories of successful matchmaking bear witness to the power of these services, creating powerful connections between individuals that may never have been brought together otherwise.
Matchmaking services offer hope to singles who are searching for their perfect match, bringing people from diverse backgrounds and walks of life together.
FAQ for Matchmaking Services