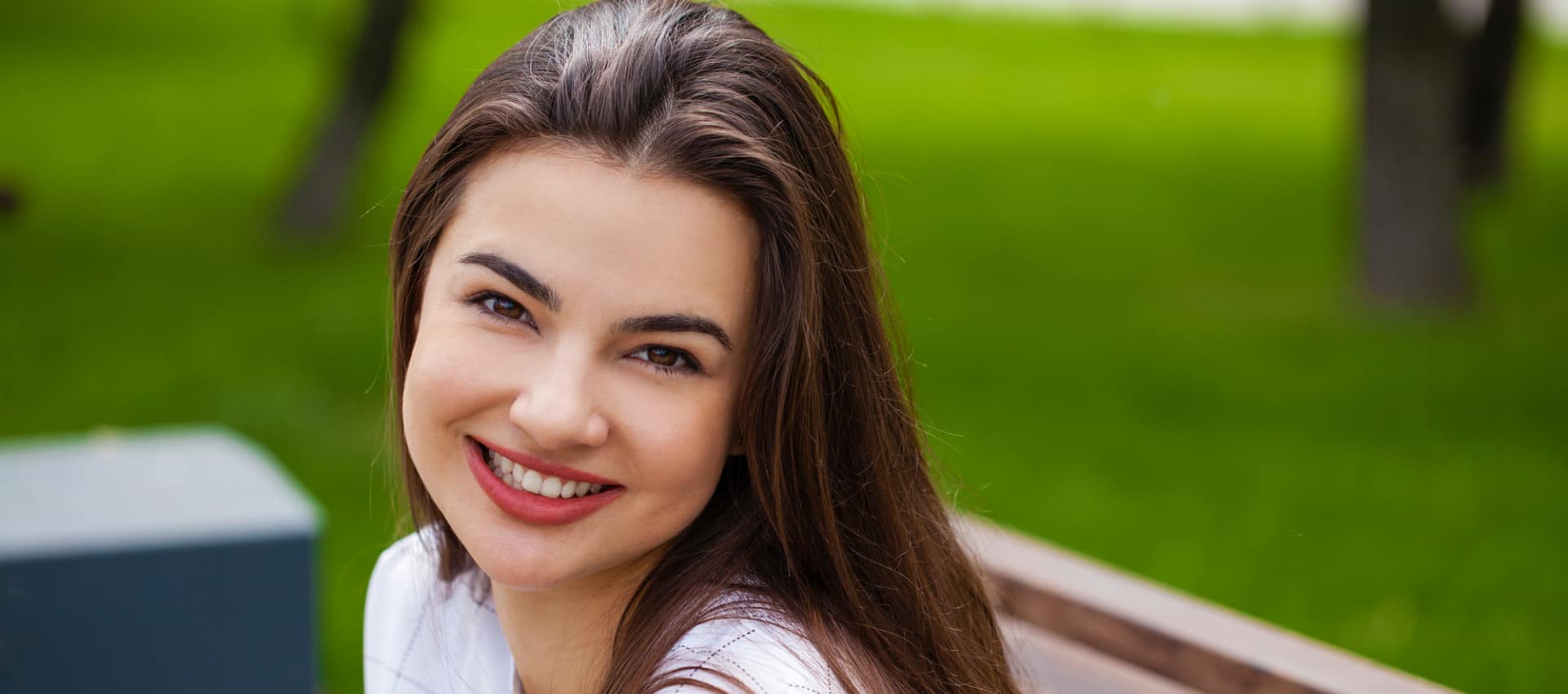 Unlocking Connections: How to Meet Girls with Confidence and Charm
Introduction to the basics of communication and how to meet girls online
If you're looking to meet the perfect girl, it pays to be prepared. Knowing where to look and having the right approach can make all the difference.
Communication on Sofiadate is of the utmost importance,as it allows couples to talk out differences and further understand one another.
You should also have a good sense of yourself and be confident when it comes to talking to potential dates. It's also important to remember that flirting is not just about being funny or saying the right things – it's about body language and understanding the subtle signals being sent by both of you. With the right attitude and knowledge of the social landscape, you can make a great first impression and find the girl of your dreams.
Places to Look for Potential Dates
Meeting girls can be an exciting and rewarding process,but it can also be a bit daunting.
The traditional way of meeting someone can be quite intimidating,but there are several places where you can go to find potential dates.
Bars and nightclubs are great places to meet people and make connections.
If you're looking for a more relaxed atmosphere,coffee shops,cafes and bookstores are great alternatives.
If you're in school,classes or social events can be great opportunities to meet eligible ladies. Additionally,modern technology has made it easier than ever to meet potential dates outside of your immediate area by using online dating sites and apps. No matter what type of person you're looking for,there's bound to be a place to meet girls that's just right for you.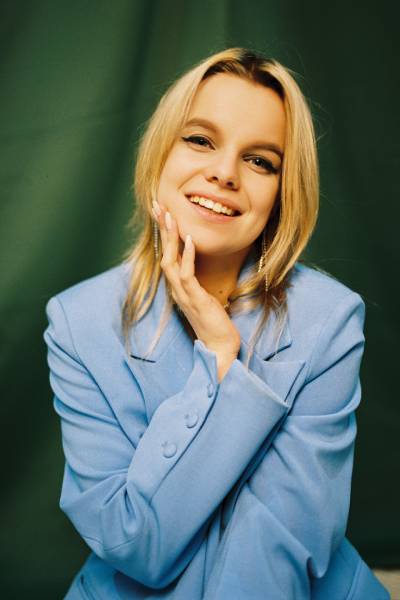 Consider Online Dating Sites like Sofiadate
Meeting girls has become much easier in recent years thanks to the abundance of online dating sites and apps. On Sofiadate, you can quickly browse through thousands of verified profiles in a matter of minutes and find someone with shared interests, values,and beliefs. Sofiadate is also a great way to connect with a wide range of women from different backgrounds and experiences. Plus,getting to know someone online before meeting in person is a great way to build a strong connection that will last. With Sofiadate, meeting a variety of partners has never been easier or more convenient.
Choosing an Appropriate Outfit
When it comes to going on a date,making sure you have the perfect outfit is essential to help you make a great first impression. Choose something stylish and polished that also reflects your personality and makes you feel confident. Consider what the occasion is and how formal it's likely to be.
A trendy shirt and jeans combo can be perfect for a casual date night,while a more formal occasion might call for a tailored blazer.
Pay attention to colors and fabrics that flatter your body shape and don't forget to have fun with accessories. Make sure your chosen outfit brings out the best in you and makes you feel amazing for the entire evening.
Be Open and Engaged
When it comes to meeting women,the key is being open and engaged. Showing genuine interest in what she has to say,listening intently and contributing to the conversation will make her feel respected and appreciated. Ask thoughtful questions, make eye contact, and don't be afraid to be playful and flirty. Most importantly, be yourself and don't be overly critical. Respect and understanding are essential for creating a meaningful connection with someone.
Communicate Clearly
When it comes to having an enjoyable, successful first date, clear and meaningful communication is key.
Open up a dialogue by asking her engaging questions, being sure to take note of her answers and respond in kind.
Pay attention to her nonverbal cues and body language to ensure she feels heard and understood.
If things get heated, don't be afraid to take a step back and try to make the conversation lighter. Be yourself and have fun. Show her that you're confident yet compassionate—it's an attractive combination that can take any date from good to great.
Practice Good Manners
When it comes to making a strong first impression, being thoughtful and considerate is essential. When you meet your date,greet them with warmth,use their name,and make sure to keep eye contact. During the date, you should make an effort to ask thoughtful questions and really listen to their answers. Show genuine interest and don't be afraid to share stories about yourself that help to paint you in a positive light. Small courtesies, like helping your date with their coat, opening doors,and offering to pick up the tab, can go a long way in creating a positive atmosphere. At the end of the night, thank your date for the great time and express your interest in seeing them again.
Keep It Light and Friendly
When it comes to making a good first impression, it's important to keep things light and friendly.
Start by asking questions that will help you get to know her better,such as her hobbies, interests,favorite activities, etc.
Show genuine interest by actively listening to her stories and stories and asking open-ended questions to keep the conversation going.
Avoid discussing topics that can be potentially controversial such as politics and religion.
Focus on topics that are more likely to create a positive vibe, such as books, movies,music,hobbies,or travel. Remember that your goal is to create a relaxed atmosphere with fun conversations.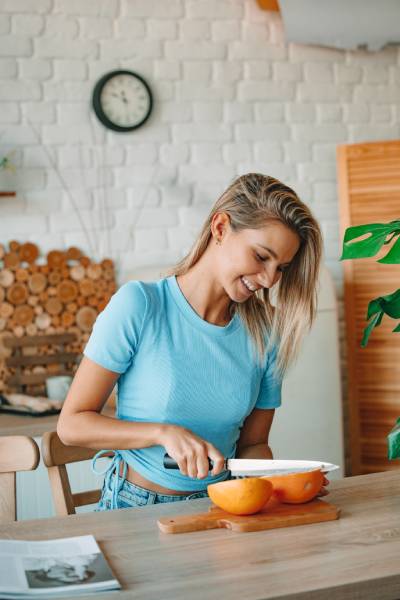 Talk About Common Interests
When trying to connect with someone, it's important to find common ground. Talking about shared interests can help you both find topics of conversation that you are both passionate about. Ask her about her favorite books, movies,or even hobbies. If you share some of the same interests,it can be a great way to open up about something that you both care about. However,if you don't have any common interests, don't be afraid to explore new topics together. Ask her to tell you about something she's passionate about, and really listen. Show genuine curiosity and enthusiasm, and she'll be sure to respond.
Be Open and Honest
When it comes to meeting someone for the first time,being honest and open can make all the difference. Honesty is one of the cornerstones of any relationship and letting a date know who you really are, what you do,and what your intentions are will ensure a smooth start. It also helps to build trust, as it shows that you have confidence in yourself and that you are willing to be vulnerable. When it comes down to it, putting your true self out there can be a daunting task, but it is essential in creating meaningful connections and is the best way to show your date the real you. So don't be afraid to take a risk and be open and honest — it'll make your relationship stronger in the long run.
Share Things About Yourself
Meeting girls can be intimidating,but don't let a fear of the unknown stop you from taking the plunge. The key to making a successful connection with someone is to be genuine and confident.
Share details about yourself that are both interesting and relevant to the person you're trying to impress.
Talk about your passions, your background, and your goals for the future.
Remember that good communication is all about give and take, so be sure to ask thoughtful questions about your date as well.
Doing so will show that you're open to hearing their story and get them to open up to you in return. With the right attitude and a genuine commitment to connecting,you'll be sure to make a lasting impression.
Know How to Read Body Language
When you're looking to meet girls, it's important to pay attention not only to what they're saying,but also to their body language. Are they leaning in? Are they comfortable,or are they fidgeting and crossing their arms? All of these small signals can add up to a larger picture that can tell you a lot about how they feel. Pay attention to facial expressions and gestures; these can give you a good idea of a person's thoughts, even when they're saying something different. The more you can read between the lines,the more successful your conversations will be.
Show Confidence and Genuine Interest
When meeting girls, it's important to make sure you come across as confident and self-assured, but don't forget to be genuine and sincere as well.
Ask meaningful questions that show that you're really listening to the conversation and that you care about the other person.
Be open about your own interests and feelings,and don't be afraid to show a bit of vulnerability if appropriate. Additionally,make sure to smile and project a sense of joy and enthusiasm. Smiling is one of the most contagious expressions, and it can both show that you're friendly and inviting, and that you feel good about who you are and where you are in your life. Meeting girls can be intimidating, but if you come across as confident and genuine, you'll be sure to make a great impression.
Initiate Contact and Make Eye Contact
Making eye contact with a girl can be one of the most difficult and intimidating parts of meeting someone new. However,it's also a fundamental part of making a connection and showing that you're interested. Once you make eye contact, give her a genuine smile and keep it throughout the conversation. Additionally,initiating contact with a light gesture such as a touch on the shoulder or arm can help build a connection. While it may be intimidating in the moment,making eye contact and initiating contact will make your conversation feel more meaningful and memorable. Just remember to be respectful and thoughtful of her boundaries,and your conversation with her will likely leave a great impression.
Know When to Make a Move
Making a move on a girl can be a nerve-wracking experience, but it doesn't have to be. The key is to approach her with confidence and respect, and to read her body language and cues to determine when the right time to make a move is. Be sure to be funny and complimentary, and make thoughtful gestures such as offering to buy her a drink or walking her home. These small touches can make all the difference in how she perceives you, so don't be afraid to take the initiative. Keep the atmosphere light and friendly,and she'll likely be opened to meeting up with you again.
Be Polite and Respectful on Sofiadate
Whether you're looking for a casual date or a serious relationship on Sofiadate, it's important to be polite and respectful when meeting girls. Show her that you're genuinely interested in getting to know her by asking intriguing questions and really listening to her responses. If you're feeling nervous,make an effort to keep the conversation light and upbeat,and focus on topics you both enjoy. Make sure that your body language is open and inviting – look her in the eyes,smile, and be mindful of how you address her. You can also break the ice on Sofiadate by mentioning something unique about her or something you noticed about her interests. Finally,it's important to show respect for her boundaries and be considerate of her feelings. By approaching her with thoughtfulness and care, you'll be sure to make a positive impression and create a great connection.
Be Positive and Enthusiastic
If you want to make the best impression when asking a girl out on a date, it's important to be confident, enthusiastic, and open-minded. Show her that you've put effort into planning a special date,and express your excitement for the activity with genuine enthusiasm. Make sure to maintain eye contact and a light-hearted tone, as this will make her feel at ease and show her that you're confident. Additionally,be sure to ask her opinion and make sure that she's comfortable with the plans as well. Showing your positivity and willingness to listen to her ideas will make a great impression and ensure that your date starts off on the right foot.
Be Respectful and Chivalrous
When trying to impress a girl on a date, it's important to leave a lasting impression by being courteous and chivalrous.
Show her that you are a true gentleman by taking initiative, like opening doors and standing when she arrives.
Pull out her chair and offer to help her with her coat.
Show you care by asking her how her day was and actively listening to her stories.
Focus on being respectful at all times and be sure to never put her down. Let her know that you value her ideas and opinions and be open to conversation. Lastly, don't forget a few small gestures,like bringing her a nice bouquet of flowers or bringing her out for a special dinner. These thoughtful actions will help to make your date one to remember.
Be Sincere and Compliment Her
If you're looking to make a good impression on your date, sincere compliments can go a long way. Take note of the little details that make your date special and let her know you've taken notice.
For example,acknowledge her style and the effort she put into her ensemble – it could be an indication of her taste and attention to detail.
Compliment her on her intelligence and wit and the way she handles tough conversations. Show her you recognize her successes and goals, and express your admiration for her potential – this can go a long way in making her feel appreciated. Just remember to keep it genuine and not too overbearing, and your date is sure to be impressed!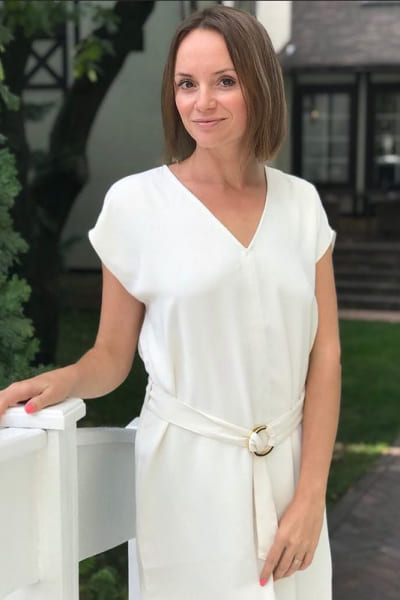 Let Her Know You're Listening
When it comes to making a great impression on a date, listening is key. Don't just hear what she's saying and nod along – actively listen and engage with her. Ask her questions that will give her the opportunity to share her thoughts, opinions and experiences. Show her that you are interested by reading her body language and responding with comments or questions that demonstrate that you understand. Show her that you value and appreciate her and that you're really listening. This will make her feel seen, heard and valued.
Bring a Gift or Invite Her Out
Meeting someone new can be an exciting yet nerve-wracking experience. Show her that you care and put in a bit of effort by choosing a thoughtful gift or planning a unique date.
Consider her preferences and interests when selecting the gift – it doesn't have to be expensive to show that you care. A personalized book,movie, or piece of art can go a long way in making her feel appreciated. For the date,get creative and think of something that you both will enjoy – it could be a picnic in the park,a cooking class,or even a night at an arcade. When you put in the effort to make it special, you'll be sure to put a smile on her face.
Be Prepared for Social Gatherings
If you want to make a great impression on a girl you're meeting for the first time,preparation is key. Before heading out,take the time to learn about the place you're going and the people you'll be meeting. Doing some research ahead of time will help you feel more comfortable and make it easier for you to start conversations. Additionally,have a few topics or questions in mind that you can bring up if the conversation lulls. Anticipate potential awkward situations and come up with solutions that can help you turn any potential problems into positive experiences. Being prepared will give you a greater chance of success and make it easier for you to make a lasting impression.
Show an Interest in Her Life
Making a great impression on a girl on Sofiadate requires more than just courage; it requires showing a genuine interest in her life. Listen to her stories and ask questions that reflect your curiosity about her. Show her that you value her opinion and remember even small details about her experiences. Doing so will demonstrate that you're engaged in the conversation and that you truly care. Share your own stories too, but it's important not to dominate the conversation. When you focus on her life,you will create a positive and lasting impression.
Show Appreciation and Genuine Care
From the very first moment of a date,it's important to make a good impression and show genuine care and appreciation towards your date.
Subtleties like thank your date for taking the time to come out,making eye contact while they're speaking,and actively listening to their stories are all key components of showing them that you're not just there for a night out.
People usually love receiving compliments, so feel free to show your appreciation for their looks or interests, but do so in a genuine and respectful way. Ultimately, showing this level of care and appreciation will leave a lasting positive impression that your date won't soon forget.
Be Respectful and Chivalrous
When you're getting to know a girl,it's important to demonstrate respect and to be chivalrous. Show her that you value her presence by going out of your way to make her feel special. This can be done through acts like offering to pay for the meal,opening doors, pulling out a chair,or genuinely complimenting her.
Being an attentive listener and showing genuine interest in her interests,opinions and accomplishments is also key to impressing her.
While behaving in a respectful and chivalrous manner won't guarantee a connection,it could be an important first step in getting to know her better.
Be Positive and Thankful
If you want to meet girls,the most important thing is to show genuine interest in them and make them feel appreciated. Compliment her efforts in preparing for the date and let her know that you enjoyed spending time with her. Show your positive attitude by expressing gratitude and be sure to keep the connection alive by suggesting a second date or sending a thoughtful message afterwards. Doing this will help build a positive relationship and can possibly lead to more romantic prospects in the future.
Make Plans for a Second Date
Going on a second date is a huge milestone in any relationship. After the first date,you're probably feeling the butterflies in your stomach and an intense desire to meet up again. To make sure that the second date is just as successful as the first, it's important to plan something special. If there's something she enjoys doing,such as biking,dancing,or climbing, try to plan an activity around that. You could also plan a more romantic setting,like a picnic under the stars or a walk in the park, to show her that you're interested in taking things up a notch. Before making any plans, make sure to check in with her to make sure that she's just as excited about the date as you are. Once you have your plan in place,be sure to keep your promise and make the date extra special.
Conclusion
When it comes to meeting girls, preparation and effort can go a long way. To get started, find the right places to meet girls and make sure you look the part.
It's also important to hone your conversation skills on dating sites like Sofiadate – learn how to read people and engage in meaningful conversations without coming off as overly aggressive or intrusive.
Having good body language is also essential – make sure to show interest through eye contact and engaging body language. Last but not least, be yourself and be confident. Believe in your own worth and that special someone is bound to notice. With these tips, you'll be well on your way to meeting the perfect girl on Sofiadate!
FAQ for How to Meet Girls
Yes, here are a few tips for creating an attractive online dating profile:
Use a clear and recent photo of yourself.
Write an engaging and honest bio that showcases your personality.
Highlight your interests and hobbies.
Be respectful and avoid using offensive language.
Take the time to proofread and edit your profile for any spelling or grammar mistakes.
Starting a conversation with a girl online can be as simple as sending a friendly message or asking a question related to her interests or profile. It's important to be genuine, respectful, and show genuine interest in getting to know her.
If you encounter harassment or unwanted attention while trying to meet girls online, it's important to take action. Here are some steps you can take:
Block and report the person on the platform you're using.
Save any evidence of the harassment, such as screenshots or messages.
Contact the platform's support team and explain the situation.
Consider involving law enforcement if you feel your safety is at risk.
Take a break from online dating if needed and seek support from friends or professionals.