What is the psychology of dating?
Dating psychology is a specific way of behavior of both man and woman who want to create a family. In other words, you should use specific rules of online dating psychology to make another person interested in you and even fall in love with you. Let's review the main methods of the psychology of online dating to practically apply them.
Key features of reverse psychology in dating:
Feature 1. Never say negative words.
According to psychologists, if you want somebody to do something you want them to do, you should avoid using the particle «not» in your speech. For instance, do not ever say «Don't you mind sitting here.» If you use a negative particle, your partner is programmed to do the opposite thing. You see, the human brain is designed in a way that it does not perceive negative words. If you use negative particles, they are expected to react in a different way, but not the way you would like them to do. Instead of saying «not,» you would better replace it with a positive phrase like «Would you like to sit here?»
Feature 2. Be a good listener.
According to psychologists, men tend to speak less than a woman to feel okay. To be more precise, it is normal for a woman to say 20,000 words per day while 10,000 is quite enough what comes to men. You should keep it in mind when dating her and always let her express herself as much as she wants. Do not interrupt her and listen to her attentively. You might nod a few times during her speech to show her that you are involved in the conversation and interested.
Feature 3. Give her a gift.
There is a proverb saying that you will reap exactly what you saw. If you want her to like you, show your love to her by giving her a small or big present. Every woman would appreciate such a sign of attention. Never come to a date without anything to give her. According to Gary Chapman, the author of the best-selling book «Five love languages,»  one of the love languages is the language of giving presents. To prove to her that you are interested, you should give her some flowers, chocolate, and so on if her love language is the presents.
Feature 4.  Praise her or him.
You might either praise her or pay some compliments. Every woman and man like to be honored with kind words of appreciation. If you want to make your partner happy, you should always pay compliments to him or her if you want to make them feel loved. The more words of appreciation you use, the better it is because there are no limits to behaving in such a way to reach positive results.  
Feature 5. Serve.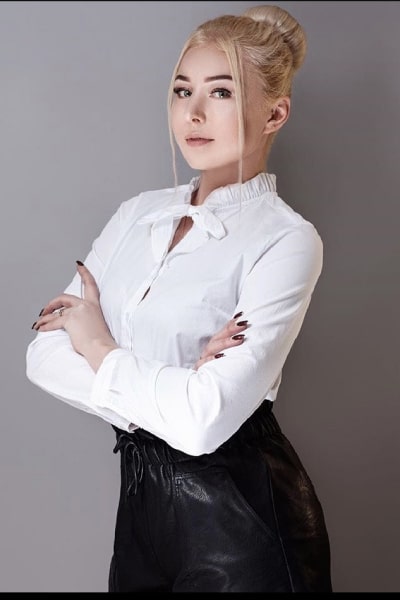 Some people like to hear kind words, while others like to be served. It means that you might give her your coat if it is cold outside, let her enter the room first, or even cook dinner for her. It depends on your specific case, but you should serve her or him to show your love and admiration. Some women would love you if you help them fix the blender or phone, etc. They like being served, in other words. 
Feature 6. Touch.
Some people like touches. They can easily conclude whether you love them or not just from your single touch. To make sure there is chemistry between you, you might touch your partner and check out their reaction. Analyze your feelings when you touch him or her and decide whether you would like to move on with him or her. The language of touches is very powerful and you might learn a lot from the way your partner touches you. 
Feature 7. Smile.
It might seem obvious, but many men would rather date a woman that likes to smile a lot. Most men are little kids inside and want to be with a kind woman who is supposed and expected to smile more often if compared to an evil one. Put a smile on your face and go-ahead to date him. It costs you nothing, but the results might surprise you if you do it. Moreover, when you smile, your mood will be better and you will be always in high spirits. Yet, remember your smile has to be sincere.
Are psychology and dating related?
 Psychology is a discipline that is all about the relationships between various people. If you want to succeed in relationships with everyone you like, you should keep in mind the main principles of psychology. Dating and psychology are related very much. If you are a good psychologist or know its main features, you will be successful in relationships with various people.
What is an EQ?
EQ is an abbreviation that stands for emotional intelligence. It is the way we can «read» people and build relationships with them. In other words, if you are skilled in emotional intellect, you will be very successful at work, relationships, family, and almost in every sphere. Some psychologists even say that EQ is better than IQ. They claim that it is much better to have a skill of finding a common language with any person than to be intellectually gifted and have some knowledge. 
Can I find my love if I am not a good psychologist?
You do not have to be a good psychologist to find your love, however, if you use the main principles and tricks of it, you will have harmony and balance in your relationships with whoever on earth. It would be better to learn psychology basics to build a strong family. For that, you might attend specific psychology workshops or even courses to make your knowledge about the subject deeper. Every solid relationship requires a lot of hard work, so why not invest in your happiness and attend psychology courses?
Which of the principles of dating psychology are the most important?
To make a long story short, it is impossible to say that one principle is less essential if compared to another one. Ideally, you should combine various methods to achieve good results and reach your desired goals. For instance, if the love language of your partner is both presents and words of appreciation, give them both of them because some people have a few love languages. So, you should take a few approaches to make them feel you love them.  
How to find my love on a dating site using psychology?
You might apply the rule of always sending a message to a woman by yourself. Note that it is a must for you to send it without mistakes and negative particles because some women feel physically bad when they see a mistake in a message of another person.  Be active and act as a leader for her to notice you and prioritize you among others. 
Can I find my love fast on dating sites?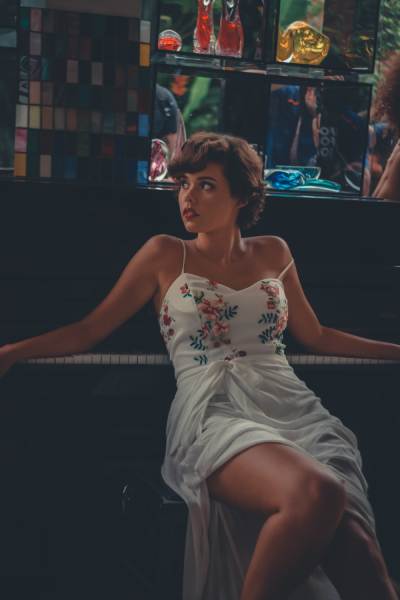 If you apply enough effort and keep on being persistent, you will find your perfect match very fast. On the contrary, if you remain negative about your future and possible results, you will never reach your aim to find your love. One of the main rules of psychology in dating is to keep going till the end and analyze every single result you achieve.
If it does not work at the very beginning, you should figure out what is right and what is wrong about your behavior. You might also gain wisdom by looking at what other people write on their profiles on dating sites. To get more inspiration, you might check out and read the testimonials of other people to learn the main methods and patterns they used to find the love of their lives.  
Can I find a serious person on dating sites?
All people are different. However, if you have specific goals in your life and want to be with a certain type of woman, you might use the tricks of psychology to find your ideal partner who is serious and has similar goals. Note that you would rather mention your goals from the very beginning for everyone to see them clearly. 
For example, if you use dating sites to find a person to marry, you should specify it first and foremost. Do not hide your goals and dreams from other people because they can come true. If other people know what you want, you will find the one you need much faster.  
The bottom line
If you want to be happy and find your perfect match fast, you would better take the rules and tricks of psychology into consideration. All people are different, but the psychology rules are the same and might be applied to every human being. To make your knowledge of psychology deeper, you might read some books or attend psychology workshops or courses. All methods to get to know each other are worthy as long as your target is to love, be loved, and happy.